US warns of continued ethnic cleansing of Rohingya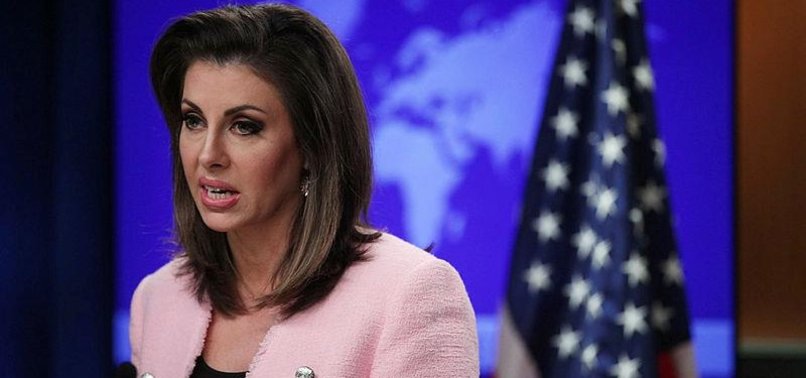 The U.S. warned on Saturday that military abuses against Rohingya Muslims continued in Myanmar as the country's actions constituted ethnic cleansing in Rakhine State.
Marking the second anniversary of the beginning of the Myanmar security forces' "atrocities" against the Rohingya, State Department spokeswoman Morgan Ortagus said in a statement that more than 740,000 Rohingya were forced to flee to Bangladesh.
"Two years ago, Burma [Myanmar]'s security forces engaged in a brutal attack against hundreds of thousands of unarmed men, women, and children in a grossly disproportionate response to attacks by militants on security posts in northern Rakhine State," Ortagus stressed.
Ortagus added that Rakhine State was not the only place in Myanmar where the military committed human rights violations against the country's people over more than seventy years.
She highlighted that the Myanmar military's abuses continue in Kachin, Shan States and elsewhere in the country.
Separately, Ortagus said on Twitter that the military must respect human rights for Myanmar's democracy to succeed.
- PERSECUTED PEOPLE
The Rohingya, described by the UN as the world's most persecuted people, have faced heightened fears of attack since dozens were killed in communal violence in 2012.
According to Amnesty International, more than 750,000 Rohingya refugees, mostly women and children, have fled Myanmar and crossed into Bangladesh after Myanmar forces launched a crackdown on the minority Muslim community in August 2017, pushing the number of persecuted people in Bangladesh above 1.2 million.
Since Aug. 25, 2017, nearly 24,000 Rohingya Muslims have been killed by Myanmar's state forces, according to a report by the Ontario International Development Agency (OIDA).
More than 34,000 Rohingya were also thrown into fires, while over 114,000 others were beaten, said the OIDA report, titled "Forced Migration of Rohingya: The Untold Experience".
Some 18,000 Rohingya women and girls were raped by Myanmar's army and police and over 115,000 Rohingya homes were burned down and 113,000 others vandalized, it added.