Seized Iranian oil tanker leaves Gibraltar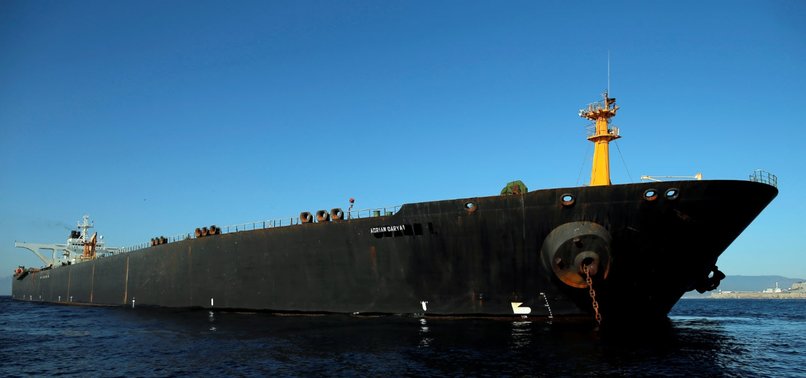 The Iranian oil tanker at the centre of a diplomatic dispute has departed from Gibraltar after the British overseas territory rejected a US demand to seize the vessel.
An Iranian oil tanker seized last month in Gibraltar has left the country en route to Iran, according to Iranian media on Monday.
The semi-official Al-Alam T.V. channel broadcast a video footage showing the vessel leaving the waters of Gibraltar.
Iranian ambassador to London Hamid Baeidinejad earlier said that the vessel was expected to set sail Sunday night.
His remarks came after Gibraltar -- a British overseas territory -- denied a U.S. Justice Department's request to initiate a new legal procedure for the tanker's detention.
On July 4, Gibraltar had detained Iran's Grace 1 tanker over claims that it was delivering crude oil to Syria in violation of EU sanctions.
Iran also seized a British-flagged tanker in the strategic Strait of Hormuz in a retaliatory action. Tension has been running high in the region since then.