Norwegian police thank mosque attack 'heroes'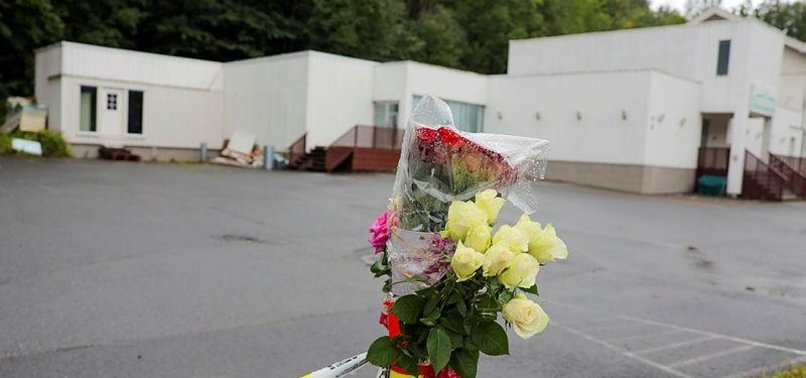 Norwegian police on Saturday thanked two senior Muslims who overpowered a suspected gunman planning to kill scores in an Afghan mosque in Baerum city.
Mohamed Rafiq (65) and Mohamed Iqbal Jave (70) prevented alleged assailant Philip Manshaus from firing upon worshipers Al-Noor Mosque on Aug. 10, west of the capital Oslo.
Local police and Major Lisbeth Hammer welcomed them at the police headquarters, flowers in hand.
Police chief Beate Gangas Krog thanked the two men for their bravery and said their heroic actions saved scores of lives.
According to local news, the 21-year-old alleged gunman targeted Al-Noor Mosque on Aug. 10. Unable to enter the building, he began firing near the building's back entrance.
Rafiq and Jave intervened and overpowered Manshaus, who is also accused of killing his sister shortly before the suspected mosque attack.
Manshaus faces murder and terrorism charges.