'New approach' was needed on Kashmir: India's Modi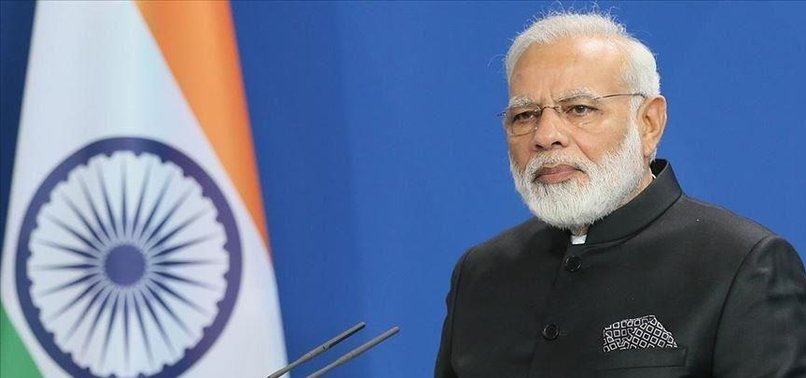 Indian Prime Minister Narendra Modi on Thursday said his government neither nurses problems nor keeps them pending, in reference to the revocation of the special status of Jammu and Kashmir that has ratcheted up tension in the region.
"Previous governments made efforts in the past 70 years to deal with Kashmir, but it did not bear results. A new approach was needed," Modi said in a speech on the occasion of the country's 73rd Independence Day.
The main program to mark Independence Day was held in the capital New Delhi, where Modi unfurled the national tricolor flag on the ramparts of the historical Red Fort amid a 21-gun salute.
In his address, Modi announced the creation of a Chief of Defence Staff to ensure coordination and provide effective leadership to three services.
"Our forces are India's pride. To further sharpen coordination between the forces, I want to announce a major decision from the Red Fort. India will have a Chief of Defence Staff. This is going to make the forces even more effective," he said.
Meanwhile, Jammu and Kashmir Governor Satya Pal Malik hoisted the Indian flag at the Sher-e-Kashmir stadium in Srinagar for the country's first Independence Day after the revocation of the region's special status.
Tensions between India and Pakistan have ratcheted up after India's controversial move to strip the limited autonomy of the disputed region.
Kashmiris fear that the move is aimed at changing the demography of the Muslim-majority region and its cultural identity. India for its part contends that the special status earned Kashmiris nothing but terrorism and isolation.
New Delhi also defended its decision to cut off of communication links, make arrests, and deploy heavy troops to prevent violence in the disputed region, which has been under curfew and a massive security crackdown for last 12 days.
In the northern Uttar Pradesh state, a large number of madrasa schools organized programs to celebrate Independence Day after the state government issued an advisory to all madrasas to do so.
Independence Day was also celebrated in schools and colleges across the country with students performing stage plays based on the life of freedom fighters.