Italy's interior, defense ministers box over rescue ship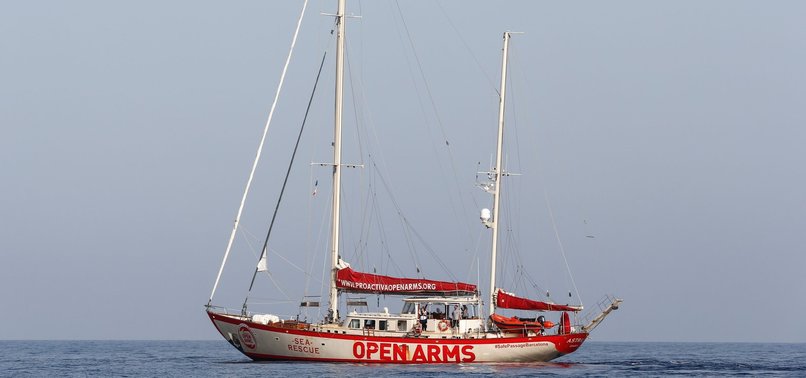 Italy's right-wing interior minister on Thursday again vowed to deny a safe port to an NGO-owned rescue vessel, a decision the defense minister took exception to.
The denial threw more uncertainty into the fate of the Proactiva Open Arms, a Spanish NGO-owned ship which rescued nearly 150 migrants and has been waiting in the Mediterranean Sea for a port for two weeks.
Matteo Salvini, the deputy prime minister and interior minister, spoke in opposition to an Italian regional court ruling on Wednesday lifting the ban on entry into Italian territorial waters for the ship.
"My answer is no, no and no," Salvini also said on Wednesday at a meeting in La Spezia in response to the court ruling.
But Defense Minister Elisabetta Trenta objected to Salvini's statement, saying: "We should never forget the children and young people who are suffering all kinds of violence and abuse these days."
The dispute made headlines in the Italian press such as "Arm wrestling between Salvini, court" and "Defense minister does not sign onto Salvini's ban."
The Proactiva Open Arms rescued nearly 150 migrants in early August.
Over 39,000 irregular migrants and refugees have reached Europe by sea since the beginning of 2019. As many as 840 died at sea, according to the International Organization for Migration.
More than 30,500 migrants died between 2014 and 2018 while taking the treacherous journey to Europe, the IOM said in January.