Libyan government forces foil Haftar attack, capture 11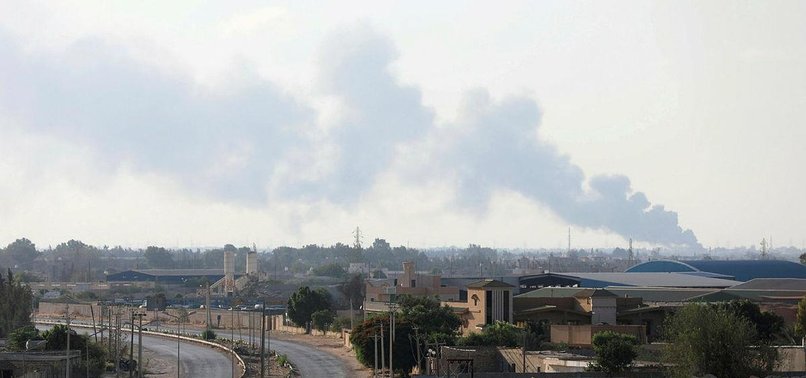 Libya's UN-backed Government of National Accord (GNA) on Monday said its armed forces foiled a "fierce attack" by forces affiliated with rival Khalifa Haftar south of the capital Tripoli, capturing 11 Haftar-affiliated fighters in the process.
The GNA forces "still retain their positions," Mustafa Al-Majai, a spokesman of the GNA's military operation against Haftar, told Anadolu Agency.
Haftar forces suffered large equipment losses during the battle, he added.
The Haftar attack was waged in various sites south of Tripoli including Al-Khula, Ain Zara, and El-Sbeaa, and the latter witnessed the capture of the Haftar-affiliated fighters, according to Al-Majai.
No immediate statement on the situation was available from the Haftar forces.
In April 4, Haftar announced the launch of a campaign to capture Tripoli from GNA forces.
Clashes between the two sides since then have left more than 1,000 people killed and about 5,500 wounded, according to the World Health Organization (WHO).
Libya has remained beset by turmoil since 2011 when a NATO-backed uprising led to the ouster and death of President Muammar Gaddafi after more than four decades in power.
Since then, the country's stark political divisions have yielded two rival seats of power -- one in Tobruk led by Haftar, and the UN-recognized one in Tripoli -- and a host of heavily armed militia groups.