Regime airstrikes kill nearly 20 in Syria's de-escalation zone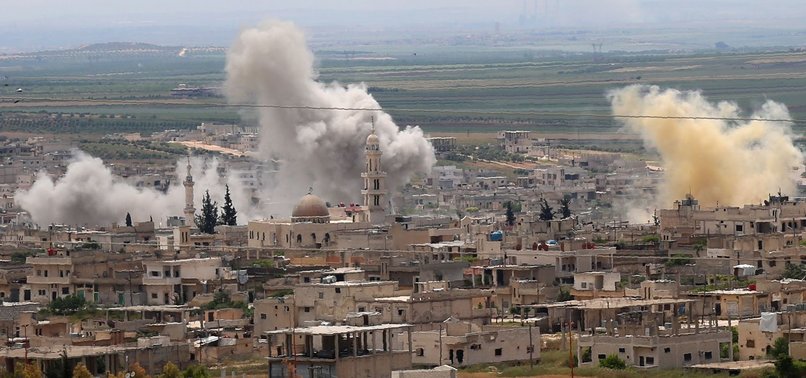 Air raids [conducted by the Assad regime] on Syria's Idlib province -- the last rebel stronghold in the war-torn country -- have killed at least 17 civilians including three children, as the nearly four-month offensive shows no sign of abating. The offensive began in late April, displacing more than 300,000 people.
At least 17 civilians, including three children, were killed Sunday in fresh regime airstrikes in the de-escalation zones in northwestern Syria, defense sources said.
The regime forces supported by Russian jets targeted residential areas in towns of Khan Shaykhun, Sarakib, Kafarruma, Jibala, and Maar Shoreen among many more areas in Idlib province, according to the White Helmets civil defense agency.
The attacks also injured 10 others. The death toll is feared to rise as intense airstrikes continue in the area.
Earlier in the day, 22-year-old Anas Diab, an Anadolu Agency freelance journalist, was also killed in a Russian airstrike in Idlib province.
Turkey and Russia agreed last September to turn Idlib into a de-escalation zone in which acts of aggression are expressly prohibited.
The Syrian regime, however, has consistently broken the terms of the cease-fire, launching frequent attacks inside the de-escalation zone.
Syria has only just begun to emerge from a devastating conflict that began in early 2011 when the Bashar al-Assad regime cracked down on demonstrators with unexpected severity.