Turkey strongly condemns terror attack in Afghanistan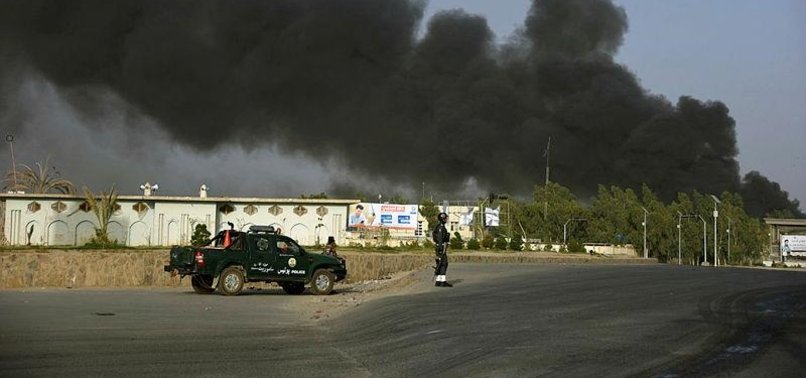 Turkey strongly condemned Thursday's terror attack in Afghanistan's southern Kandahar province, the Turkish Foreign Ministry said.
"We strongly condemn this terror attack. We wish Allah's mercy upon who lost their lives and wish speedy recovery to the wounded," the ministry said in a statement.
The statement came after a massive suicide car bombing followed by gunfight at the police headquarters on Thursday that killed at least nine people and wounded at least 60 others.
"We received the news with sorrow that a terror attack which targeted the police headquarters in Kandahar resulted in loss of lives of many and left many others wounded, including civilians," it added.
The ministry extended condolences to the brotherly Afghan people and government.
The Taliban took responsibility for the attack. Qari Yosuf Ahmadi, the militant group's spokesman, said in a social media post that many of their fighters wearing suicide vest stormed the police headquarters after the bombing.
Known as the birthplace of the Taliban movement, Kandahar province witnessed relative peace for years under the fierce police chief late Gen. Abdul Raziq, who got killed in a Taliban-claimed attack in October last year.