Erbil shooting was premeditated terrorist attack: KRG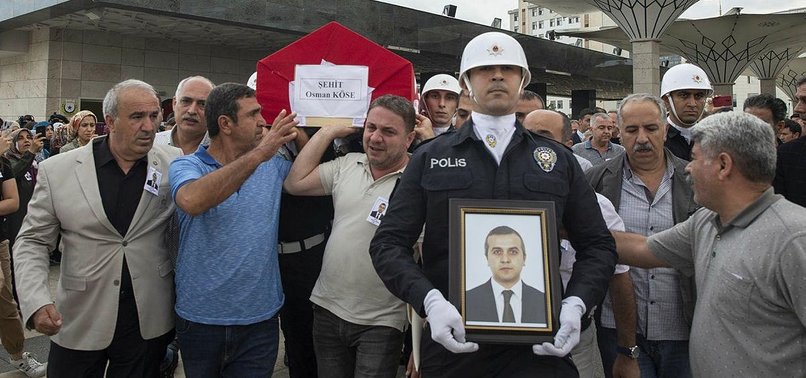 The Wednesday's shooting at a restaurant in Erbil -- capital of Iraq's Kurdish Regional Government (KRG) -- in which a Turkish diplomat was martyred, was a "premeditated terrorist attack", an official in the region said on Thursday.
"According to the investigation, the attack which left three people dead was a premeditated and targeted terrorist attack," Jotyar Adil, spokesman for KRG, said in a statement.
More information regarding the ongoing investigation into the attack will be revealed in coming days, he said.
Osman Köse, a Turkish diplomat who was serving at Turkey's Consulate in Erbil, was martyred in armed attack at a restaurant in the city on Wednesday.
There were three attackers involved in the terrorist attack, said Turkish Foreign Minister Mevlüt Çavuşoğlu, who attended the funeral of Köse in Ankara earlier today.
Apart from Köse, two other Iraqi nationals were also shot dead by terrorists.
Ankara was in contact with Baghdad and Erbil over the incident, Çavuşoğlu said, adding that efforts are ongoing to capture the culprits and clarify the motive of the attack.