Democratic congresswoman Ilhan Omar brands Donald Trump 'fascist' after rally taunts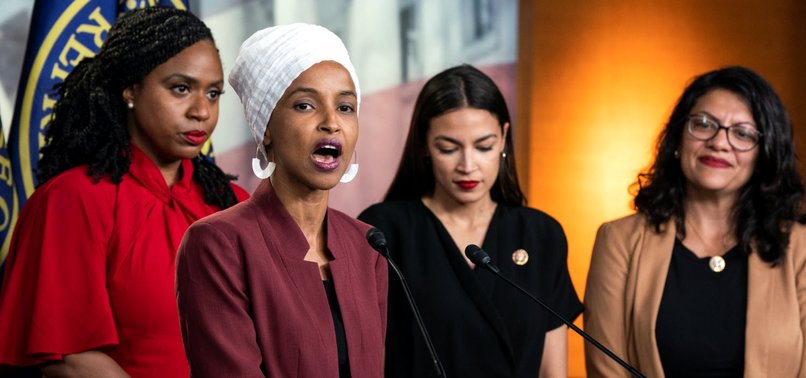 Rep. Ilhan Omar, the Somali-born congresswoman and target of "send her back" chants at President Donald Trump's campaign rally, is lashing out at Trump, calling him "fascist." The Minnesota Democrat made the remark to reporters Thursday, a day after Trump accused her and other progressive Democratic lawmakers of color of disliking the U.S.
US congresswoman Ilhan Omar on Thursday said she believes President Donald Trump is a "fascist," one day after he criticized the Democrat at a rally where his supporters chanted demeaning comments about her.

During his Wednesday night rally, Trump slowly surveyed the crowd but did nothing to stop the "send her back" chants after his remarks about Omar.
"We have said this president is racist, we have condemned his racist remarks. I believe he is a fascist," Omar, one of the first two Muslim women in Congress, told reporters in Washington.
Omar is among a group of ethnic minority Democrats in Congress who have been the target of Trump's attacks over several days, as he accused them of hating America and urged them to "go back" to their countries of origin.
Omar cited the chants, saying, "This is what this president and his supporters have turned our country" into.
She says Trump's taunt that she and others should return to their native countries is "to every single person who shares an identity with me. He's telling them that this is not their country."