US slaps travel sanctions on Myanmar military officials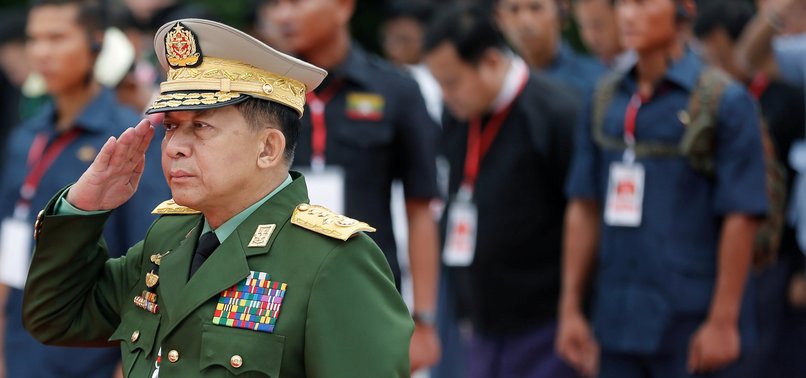 The U.S. announced Tuesday that it is imposing travel sanctions on four top Myanmar military officials for their roles in the ethnic cleansing of the country's Rohingya Muslim minority.
The action targets Commander-in-Chief Min Aung Hlaing, Deputy Commander-in-Chief Soe Win, Brigadier General Than Oo and Brigadier General Aung Aung.
The four individuals and their immediate families are banned from traveling to the United States.
In a statement, Secretary of State Mike Pompeo accused the military officials of "gross human violations, including in extrajudicial killings" in northern Rakhine state, Myanmar, during the ethnic cleansing of Rohingya.
"We remain concerned that the Burmese government has taken no actions to hold accountable those responsible for human rights violations and abuses," said Pompeo, referring to Myanmar.
The Rohingya, described by the UN as the world's most persecuted people, have faced heightened fears of attack since dozens were killed in communal violence in 2012.
According to Amnesty International, more than 750,000 Rohingya refugees, mostly women and children, have fled Myanmar and crossed into Bangladesh after Myanmar forces launched a crackdown on the minority Muslim community in August 2017.