UN condemns Assad regime for using banned weapons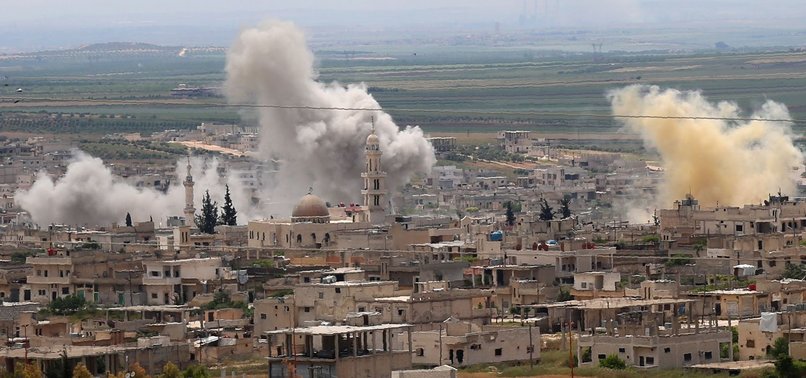 The UN on Friday slammed the Bashar al-Assad regime of Syria for using banned weapons on civilian settlements and weaponizing hunger as tool of warfare.
The UN "strongly condemns the use by the Syrian authorities of banned munitions, the indiscriminate use of heavy weapons in populated areas, barrel bombs, aerial bombardment, incendiary weapons, ballistic missiles and cluster bombs, and the use of starvation and siege directed against civilian populations as a method of warfare," stated a UN draft approved in Geneva on Friday.
Turkey and Russia agreed last September to turn Idlib into a de-escalation zone in which acts of aggression are expressly prohibited.
The Syrian regime, however, has consistently broken the terms of the ceasefire, launching frequent attacks inside the de-escalation zone.
Syria has only just begun to emerge from a devastating conflict that began in early 2011 when the Bashar al-Assad regime cracked down on demonstrators with unexpected severity.