Seized Iranian tanker 'confirmed' to contain crude oil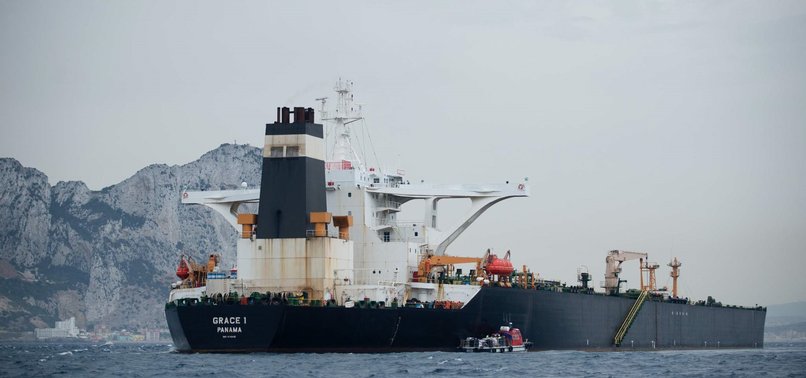 The Iranian oil tanker, which was seized last week in Gibraltar, has been "confirmed" to have contained 2.1 million barrels of light crude oil, the territory's chief minister said on Friday.
In a statement to parliament, Fabian Picardo said the vessel was transporting oil to Syria and vowed that Gibraltar will not be used to breach EU or international sanctions.
"Last week we acted because we had reasonable grounds to believe that this vessel was taking actions in breach of established EU sanctions against Syria," Picardo said, adding that "after laboratory testing, the cargo has now been confirmed to be 2.1 million barrels of light crude oil."
"We will not allow Gibraltar to be used or to be knowingly or unknowingly complicit in the breach of EU or other international sanctions or for any of the matters which our laws prohibit," the chief minister said.
According to Picardo, the contents of the cargo exceeded the limits drawn up by the EU when it imposed sanctions on Syria and thus is eligible to be taken to the supreme court for breaching those limits.
"As the sanctions being enforced are established by the European Union, I wrote immediately after the detention of the vessel to the Presidents of the European Commission and of the European Council, Mr Junker [sic.] and Mr Tusk, setting out which EU Sanctions we have enforced," Picardo said.
"These actions were of course taken after a unanimous decision of the Cabinet. The matter is now in the Supreme Court," he added.
On Thursday, the captain and chief office of the seized oil tanker were arrested by the Gibraltar police services after a weeklong investigation. Royal navy marines and commandos last week boarded the Syria bound oil tanker preventing the vessel from entering the Mediterranean.
On the same day as the arrests, a British warship prevented three Iranian navy vessels from obstructing the course of a British tanker exiting the Persian gulf. The government accused Iran of breaching international law as the tanker was not in Iranian waters.
Iran has demanded the release of its crew and vessel and has threatened London of retaliatory measures, a rhetoric that is raising tensions between the two nations in a region already inflamed with war and brinkmanship with the west.
Britain said in a statement that the Royal Navy "will be resolutely defending British maritime interests in the Gulf, but has no interest in escalating the situation."
The EU imposed a series of sanctions against the Assad regime in response to the heavy crackdown on peaceful demonstrations in 2011 and the ensuing civil war.