Nearly 4,000 PKK terrorists neutralized by Turkish forces since 2017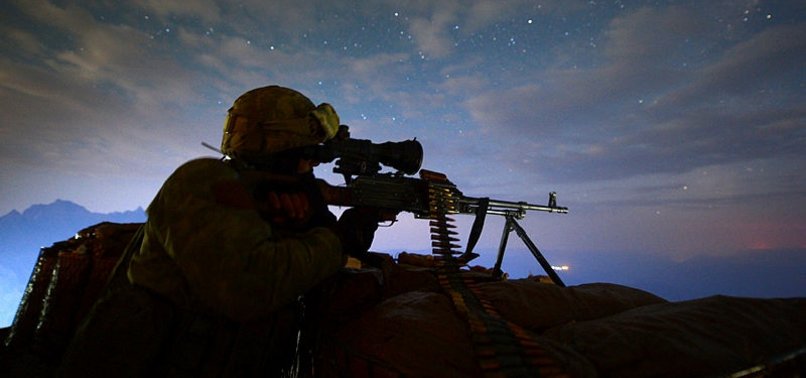 Over the last two-and-a-half years, nearly 3,800 terrorists have been neutralized by Turkish security forces, according to an Anadolu Agency data analysis.
The analysis of official data found that 3,790 PKK terrorists were neutralized in 230,823 inland anti-terrorism operations as coordinated by the Turkish Gendarmerie and police.
Turkish authorities often use the term "neutralized" in statements to imply the terrorists in question surrendered or were killed or captured.
Security forces also neutralized 64 senior members of the terrorist group, 54 of them from the Interior Ministry's Wanted List.
Three terrorists were from the red category -- the most wanted -- of the list.
Şerif Yakut, code-named Ali Piling, was only terrorist from the red category neutralized on Turkish soil. He was identified as a "field supervisor" of the terrorist group.
Forty-six of the terrorists were neutralized in inland operations, while 18 of them were neutralized in operations abroad.
Security forces carried out 60,733 operations in 2017, 104,534 operations in 2018 and 65,556 operations since the beginning of 2019.
Gendarmerie forces destroyed 807 shelters of terrorists 2017, 1,292 shelters in 2018, and 835 shelters so far in 2019.
Security forces detained 43,580 people for their suspected links to the terror organization, while 9,840 of them were later arrested.
Another 417 terrorists surrendered after persuasion by security forces.
Unmanned aerial vehicles (UAV) and scout airplanes located 895 terrorists, while armored unmanned aerial vehicles neutralized the terrorists and destroyed 337 shelters since 2017.
Turkish security forces also confiscated 2,909 guns, 3,931 heavy machine guns, 2,675 improvised explosive devices, 5,604 hand grenades, 116,949 kilograms (257,828 pounds) of explosives, and 1.49 million pieces of ammunition since 2017.
In its more than 30-year terror campaign against Turkey, the PKK -- listed as a terrorist organization by Turkey, the U.S. and the European Union -- has been responsible for the deaths of nearly 40,000 people, including women and children.