Mueller to testify before Congress next month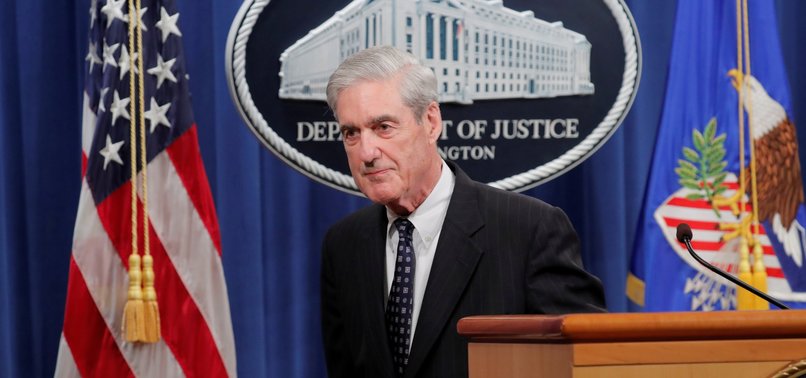 Special counsel Robert Mueller has agreed to testify publicly before Congress on July 17 after Democrats issued subpoenas to compel him to appear, the chairmen of two House committees announced Tuesday.
Former special counsel Robert Mueller will testify publicly before the House Intelligence and Judiciary committees on July 17, according to two democrats.
In a joint statement late Tuesday, House Judiciary Committee Chairman Jerrold Nadler and House Intelligence Committee Chairman Adam Schiff said the testimony is "pursuant to subpoenas issued by the House Judiciary and House Permanent Select Committee on Intelligence tonight".
"Americans have demanded to hear directly from the Special Counsel so they can understand what he and his team examined, uncovered and determined about Russia's attack on our democracy, the Trump campaign's acceptance and use of that help, and President [Donald] Trump and his associates' obstruction of the investigation into that attack," said the statement.
In late May, Mueller announced the formal closure of his office and resigned from the Justice Department to return to private life.
The announcement followed the publication of most of his report summarizing his office's findings following a two-year investigation into Russian meddling in the 2016 presidential election and allegations that Trump's campaign colluded with that effort.
Mueller stressed in comments before reporters at the Justice Department that his 448-page report detailing the conclusions of his two-year investigation were not an exoneration of the president, something Trump and his allies repeatedly and falsely claim.
"We look forward to hearing his testimony, as do all Americans," said the statement.
Lawmakers had been seeking to have Mueller appear before Congress to testify on his report, but at the time, Mueller said any testimony he would provide would not go beyond the report's contents.
In his remarks to ABC News, Trump's attorney Jay Sekulow recalled that Mueller said his testimony would be his report.
"We expect his testimony will be the report," Sekulow was quoted as saying.