Mexico sends roughly 15,000 troops to US border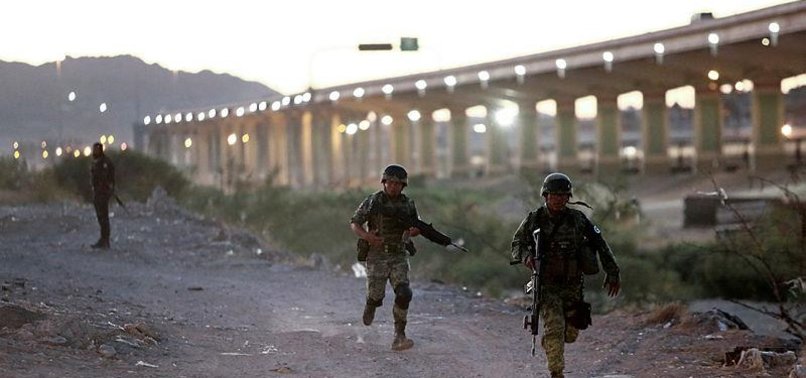 Mexico has deployed almost 15,000 troops to the U.S.-Mexico border to stop migration flow, according to media reports.
"In the northern part of the country, we have deployed a total of almost 15,000 troops composed of National Guard elements and military units," Secretary of Defense Luis Sandoval was quoted in El Diario, a Spanish daily, as saying on Monday.
Sandoval in Cancun, southeastern Mexico, stressed that the deployment on the southern border is to contribute to the efforts of the National Institute of Migration (INAMI), which is in charge of migrant detention at the border.
"We are cooperating with @INAMI_mx's efforts with the deployment of troops in the northern and southern borders of the country in support of the Migration and Development Plan, acting in a framework of legality and full respect for human rights," he tweeted.
Some 6,500 Mexican troops have already been deployed along the border for migratory tasks.
On June 7, the U.S. and Mexico reached an agreement to avoid Washington's tariffs on Mexico to force the country to reduce the immigration flow.
Announcing the agreement after two days, Trump did not offer specifics on it, but the State Department later released a joint declaration from the countries that includes a series of further steps the U.S. and Mexico will take to stem the flow of undocumented immigration from Central America to the U.S.
Early May, Trump announced the tariffs on imports of Mexican goods would begin to take effect June 10 and would rise 5% at the start of each successive month until they hit 25% in October "if the crisis persists".
The president has pursued a hardline approach to immigration, both legal and illegal, since coming to office and has particularly singled out Mexico for what he says is a lack of action to stem migrant flows from Central America, where people are fleeing destitute conditions including rampant poverty and gang violence in the hopes of securing safety or asylum in the U.S.