Ex-defense minister declared Mauritania's new president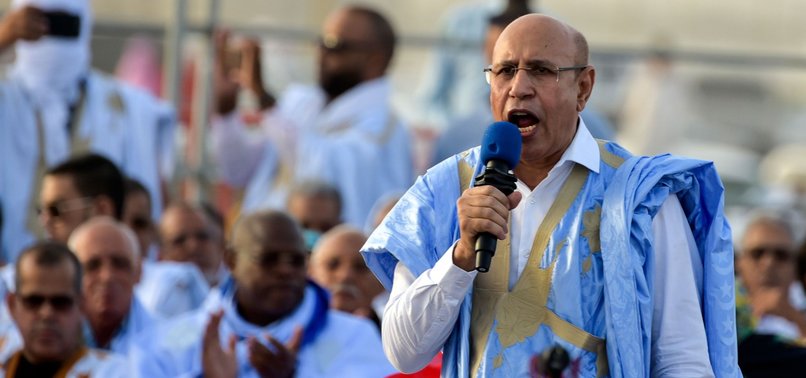 Mauritania's ruling party candidate Mohamed Ould Ghazouani was declared winner of the country's presidential election.
Ould Ghazouani, a former defense minister, won 52.01% of votes cast in Saturday's polls, the electoral commission announced during a press conference early Monday.
Human rights activist Biram Ould Abeid came second with 18.5% of votes, followed by opposition candidate Mohamed Ould Boubaker, who grabbed 17.8%.
The commission said Kane Hamidou Baba, president of the Movement for Rebuilding (MPR), won 8.71% of votes, followed by MP Mohammed Ould Mouloud with 2.44% and economist Mohammed Al-Amin al-Wafi with 0.40%.
The results are yet to be approved by Mauritania's Constitutional Council.
Ould Ghazouani is an ally of incumbent President Mohamed Ould Abdel Aziz, who came to power after a coup in 2008.
Six candidates had vied in Saturday's vote, which was seen as the first democratic election in the country since Mauritania gained independence in 1960.