UAE could be behind Morsi's death, says France's former intel chief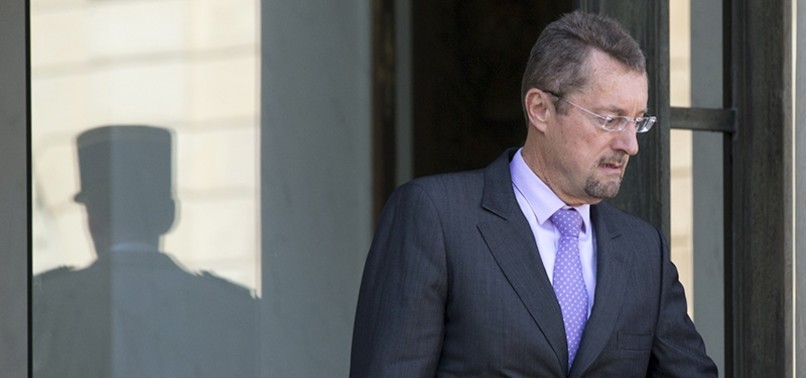 Tahnoon Bin Zayed Al Nahyan, the brother of the United Arab Emirates' crown prince and his national security adviser, might be linked to the suspicious death of Egypt's first and only democratically elected President Mohammed Morsi, the former chief of France's intelligence agency claimed in a tweet Wednesday.
Bernard Bajolet, former head of the French secret service the Directorate-General for External Security (DGSE), said that a visit from Emirati Tahnoon bin Zayed to Cairo on June 16 could be linked to Morsi's death.
Morsi reportedly died from a heart attack Monday during a court session. The country's state television reported early Tuesday that Morsi was "suffering from a benign tumor, had continuous medical attention and his death was caused by a heart attack." He was buried in Nasr City, east of Cairo, early Tuesday morning.
The Muslim Brotherhood have accused Egyptian authorities of being responsible for Morsi's "deliberate slow death."
President Recep Tayyip Erdoğan said Wednesday he did not believe Morsi's death was a natural one and that Turkey will follow up on the case.
"Mohammed Morsi unfortunately struggled on the floor in the courtroom for 20 minutes, but authorities did not intervene. That's why I'm saying Morsi did not die of natural causes, but was killed," Erdoğan said.
"We'll follow up on the process and do whatever is necessary to make sure Egypt is tried in international courts," he added.
Amnesty International and other rights groups have called for a fair, transparent and comprehensive investigation into Morsi's death and raised questions about his treatment in prison. Egypt's government has dismissed accusations that he was badly treated.
Gilles Devers, a French lawyer and academic who has represented the Palestinian Authority before the International Court of Justice, said that they applied to the United Nations and the International Criminal Court (ICC) to launch an investigation about the death of Egypt's first democratically elected president, Mohammed Morsi.
Saying that Morsi did not get necessary medical treatment in prison for six years, Devers added: "Morsi's death is not a normal one. No one can claim the opposite."
"Health problems that could cause Morsi's death did not occur suddenly," said Devers adding Egypt must give information about Morsi's health condition records.