Turkey's Red Crescent launches mobile clinics in Syria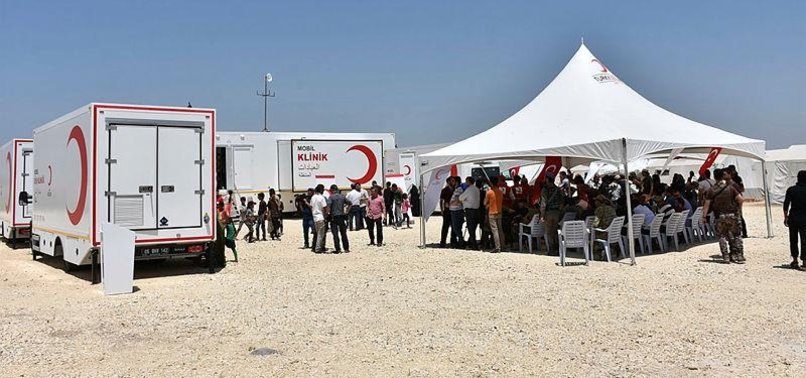 The Turkish Red Crescent, locally known as Kızılay, launched mobile clinics in northern Syria on Saturday.
The launching ceremony was held in Friendship Refugee Camp in Syria's Azaz district and attended by Red Crescent head Kerem Kınık and deputy governor of Turkey's bordering Kilis province, Hakan Yavuz Erdoğan.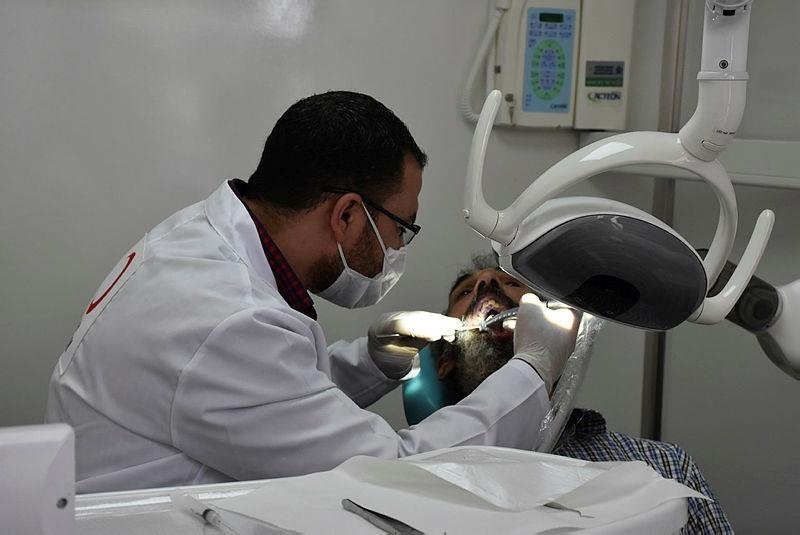 "Our mobile clinics will consist of a double-sided expandable mobile health truck, an eye clinic and two dental clinics and will provide mobile health services in the regions where it is needed, especially in camps," Kınık said in his keynote speech.
The clinics will also have medicine, radiology, pediatrics and laboratory units to provide health services to civilians in camps and in areas where there is a difficulty in delivering health services.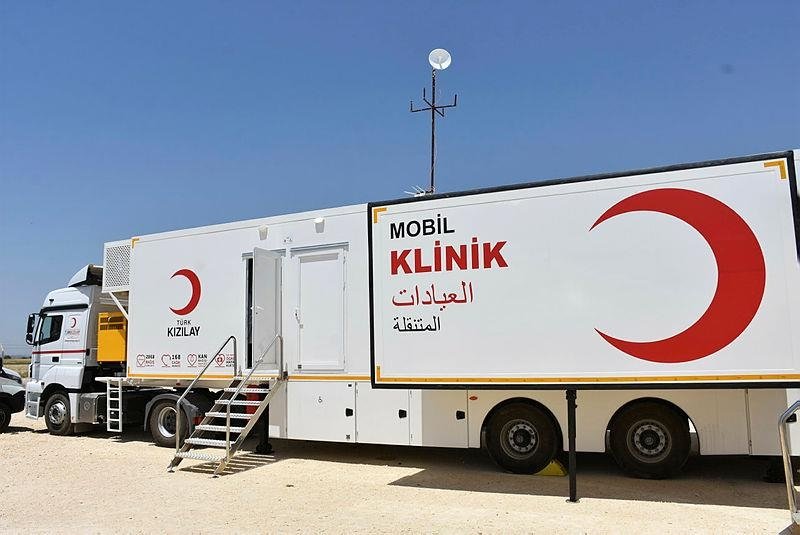 The mobile clinics will serve almost 500 people daily, Kınık said.
"Out of more than 90 state hospitals in the region, some 80 are out of service. The number of physicians has dropped from 31,000 to 5,000. The people cannot benefit from health services due to energy and medicine shortages," Kınık said recalling the considerable number of injured people and those who need rehabilitation due to the ongoing civil war in the country.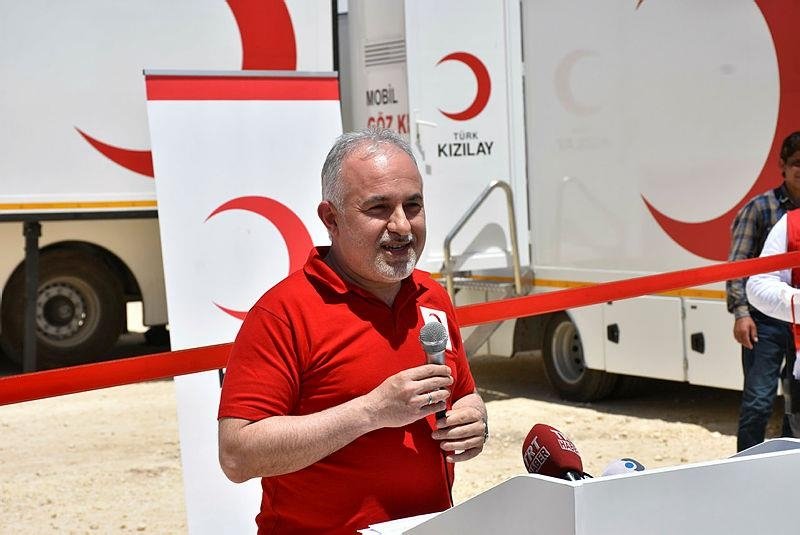 "Especially women, children and people with disabilities have been neglected. In cooperation with Turkish Health Ministry, Kızılay operates 34 hospitals and health centers across Syria," Kınık said noting that more than 2,000 paramedics have been serving in these centers.