US senator demands more security after arson at mosque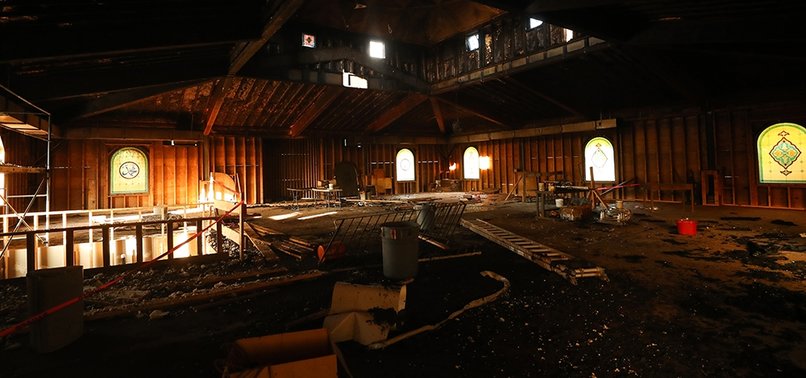 Senator Richard Blumenthal demanded Friday the federal government invest more resources into security at places of worship across the country.
"Invest in resources to make places of worship truly secure and safe," he told congregants at the Diyanet Mosque in the city of New Haven, Connecticut.
Blumenthal spoke before Friday prayer services at the Turkish mosque.
A fire on the first floor of the mosque Sunday spread to the second level. A worshipper who was in the building called firefighters and was able to safely evacuate.
The mosque is still under construction and sustained significant damage.
A criminal investigation is ongoing, in what officials believe is a case of arson.
Investigators are offering a $2,500 reward, and the Connecticut chapter of the Council on American-Islamic Relations is offering $10,000 for information leading to an arrest.
"They attacked this mosque just like they attacked the synagogue in Philadelphia, previously in different churches around the United States," said the co-chairman of the Turkish-American Steering Committee Halil Mutlu.
Mutlu said the response from the Turkish and Muslim American communities was immense, with an online campaign that raised so far raised $150,000 for reconstruction.