Myanmar military chief booted from Twitter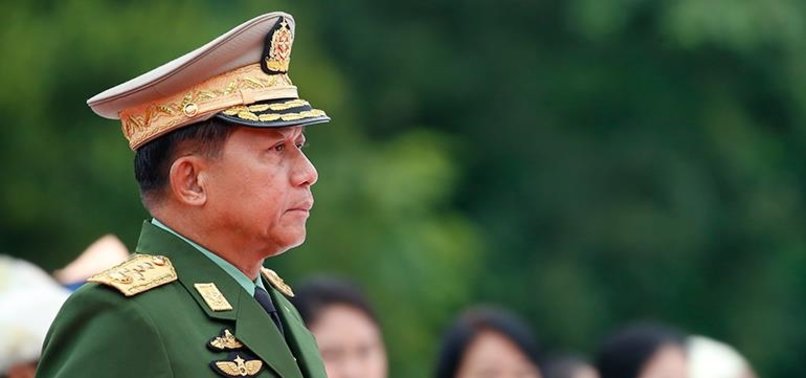 Senior Myanmar General Min Aung Hlaing has been banned from Twitter following similar actions last year against his accounts on Facebook and Russian site VKontakte (VK), said a report.
"The top-ranking general in Myanmar, notorious for insisting that there was no use of "excessive force" in the August 2017 military campaign that drove out more than 730,000 Rohingya Muslims, was given the boot by the social media network yesterday [Tuesday]," digital media outlet Coconuts Yangon said Wednesday.
Attempts to access Hlaing's Twitter profile are now automatically redirected to a landing page that simply says the account has been suspended, the report added.
"I met with Twitter executives in Silicon Valley. I told them how Min Aung Hlaing masterminded the genocide of the Rohingya and more human rights violations with other ethnic minorities in Yangon," said Tun Khin, president of Burmese Rohingya Organization UK.
He called Twitter's latest move a "victory for all Rohingya," the report said, adding Rohingya rights activists, international human rights advocates and journalists praised the move, with some calling for other online platforms to join Twitter in banning Hlaing.
-PERSECUTED PEOPLE
The Rohingya, described by the UN as the world's most persecuted people, have faced heightened fears of attack since dozens were killed in communal violence in 2012.
According to Amnesty International, more than 750,000 Rohingya refugees, mostly women and children, have fled Myanmar and crossed into Bangladesh after Myanmar forces launched a crackdown on the minority Muslim community in August 2017.
Since Aug. 25, 2017, nearly 24,000 Rohingya Muslims have been killed by Myanmar's state forces, according to a report by the Ontario International Development Agency (OIDA).
More than 34,000 Rohingya were also thrown into fires, while over 114,000 others were beaten, said the report, titled "Forced Migration of Rohingya: The Untold Experience".
Some 18,000 Rohingya women and girls were raped by Myanmar's army and police and over 115,000 Rohingya homes were burned down and 113,000 others vandalized, it added.
The UN has also documented mass gang rapes, killings-including of infants and young children-and brutal beatings and disappearances committed by Myanmar state forces.
In a report, UN investigators said such violations may have constituted crimes against humanity and genocidal intent.