Israel army ends probe into death of disabled protester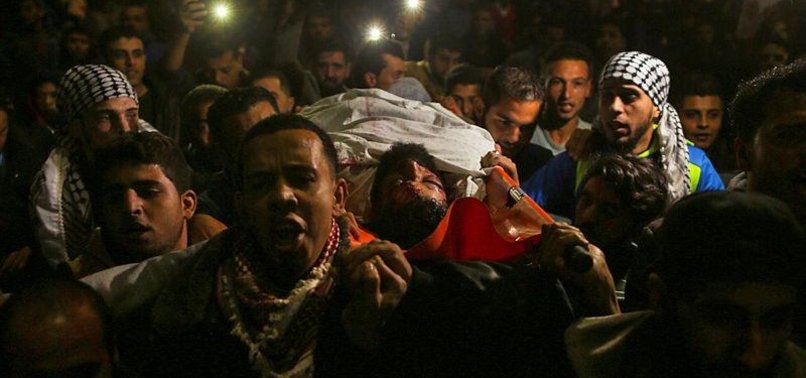 The Israeli army has ended its investigation into the death of Ibrahim Nayef Abu Thurayeh, a 29-year-old disabled Palestinian killed in 2017 near the Gaza-Israel buffer zone, Haaretz reported late Wednesday.
When he was killed, Abu Thurayeh -- who lost both legs to an Israeli airstrike in 2008 -- had been taking part in a protest against U.S. President Donald Trump's decision to recognize Jerusalem as Israel's capital.
Haaretz quoted an Israeli military spokesman as saying that the army's criminal investigation division had "questioned soldiers and commanders who witnessed the incident and examined video footage… but found no evidence that Abu Thuraya was killed by direct Israeli army fire".
"The investigation found that after Palestinian protesters hurled makeshift grenades, pipe bombs, firebombs and rocks at Israeli soldiers, the forces initially responded with riot dispersal measures," the spokesman said.
He added: "In a small number of cases, live fire was directed at the lower portion of the bodies of the main rioters."
But according to a medical report cited by the Associated Press, the young man died of a brain hemorrhage after having sustained a gunshot injury to the head.
Following the incident, the UN called on Israel to launch an "independent and impartial" investigation into the wheelchair-bound amputee's death.
Since March of last year, Palestinians have been holding weekly rallies along the Gaza-Israel buffer zone to demand the right of Palestinian refugees to return to their homes in historical Palestine.
Since the demonstrations began more than one year ago, nearly 270 Palestinian protesters have been killed -- and thousands more injured -- by Israeli troops deployed near the buffer zone.