Turkish agency aids Rohingya Muslims in Bangladesh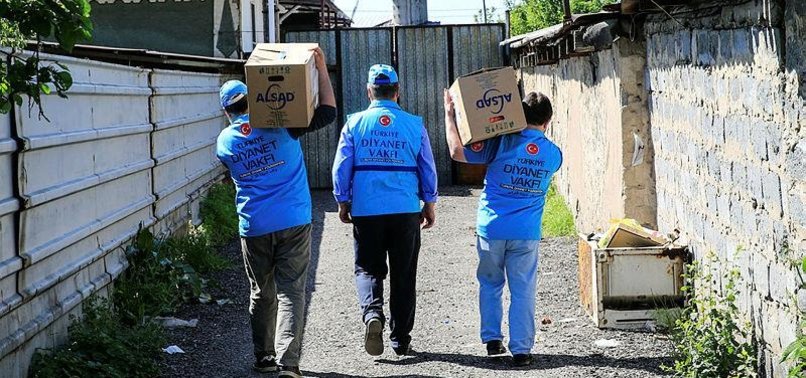 A Turkish humanitarian aid organization has distributed Ramadan aid to the oppressed Rohingya Muslims who took refuge in Bangladesh.
Some 3,000 families living in refugee camps in Cox's Bazar were provided with food packages including rice, sugar, salt, oil, and chicken, Sadakataşı Association said in a written statement on Wednesday.
Four-hundred children staying in refugee camps and 100 children in orphanage were also gifted clothes for the upcoming eid, it added.
Some 400 people were also offered fast-breaking meal, or iftar, in an orphanage. The aid also included distribution of 300 food packages.
Eight water wells were also opened in the refugee camps, in addition to 149 wells dug by the association over the past year.
Murat Kantarcı, member of board of the Istanbul-based Sadakataşı, said that around 25,000 people will benefit from the aids throughout the Islamic holy month of Ramadan.
- RAMADAN AID IN KAZAKHSTAN, AFGHANISTAN
Turkey Diyanet Foundation (TDV) also distributed food packages to 45 families in Kazakhstan's Almati city.
The aid establishes a "bridge of brotherhood" between Turkey and Kazakhstan, said Galip Akın, the religious services adviser of Turkey's embassy in Astana.
Akin said that the TDV, a state-run aid group linked to Turkey's Presidency of Religious Affairs (Diyanet), has been holding events in some 100 countries and 323 regions during the Ramadan.
Turkish Cooperation and Coordination Agency (TIKA) -- Turkey's state aid agency -- also provided 100 needy families in Nangarhar province, northern Afghanistan, with food aid.
Aid packages included flour, rice, oil, sugar, bean, green tea, pasta and chickpeas, said a statement by the agency's Kabul office.