Turkish president celebrates Children's Day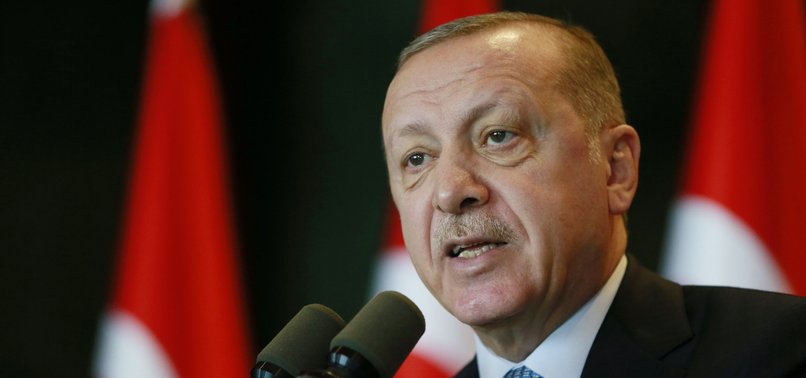 President Recep Tayyip Erdoğan on Monday issued a message, marking National Sovereignty and Children's Day, which Turkey observes every year on April 23.
Turkey is to celebrate the National Sovereignty and Children's Day as well as the 99th anniversary of the foundation of parliament on Tuesday.
In a message issued by the President's Press Office, Erdoğan said: "Our greatest desire is to prepare much brighter tomorrows for our children and youth."
"The foundation of Turkish parliament is the guarantor of our homeland, love of flag, the unity, togetherness and our freedom, he added.
He said April 23, 1920 was the day of declaration that the national will is above all kinds of power, no power will be recognized above the national will, and that the nation is progressing towards full independence.
''We are working for bigger, stronger, richer and more stable Turkey where our future children will live. As a nation, we see our children as the most precious asset in the world,'' the president said.
"I gratefully recall the War of Independence fought by our commander-in-chief, the first President of the Grand National Assembly of Turkey and founder of our republic Ghazi Mustafa Kemal, with all the martyrs and veterans. I wholeheartedly congratulate all of our children and all the children of this world," he added.
The special day in Turkey is marked by a festival for children, and public offices, schools, and the private sector also hold programs.
The April 23 celebrations focus on children after Mustafa Kemal Atatürk, founder of the Republic of Turkey, dedicated the day to children as the nation's future.
The Turkish Grand National Assembly met for the first time in Ankara in 1920 during the War of Independence to lay the foundations for an independent, secular, and modern republic.