Pakistan, Iran to form 'joint reaction force' on border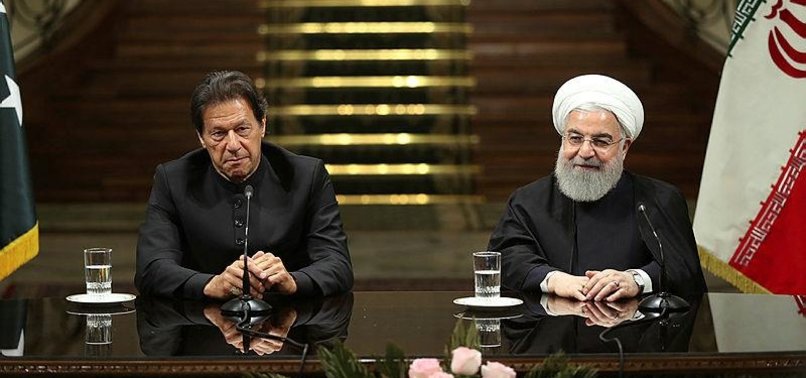 Pakistan and Iran on Monday agreed to set up a Joint Rapid Reaction Force to protect the common border between the two countries and promptly act against militants, Pakistan's state-run media reported.
The understanding came at a meeting between Iranian President Hassan Rouhani and visiting Pakistani Prime Minister Imran Khan in Tehran, according to Radio Pakistan.
On April 18, heavily-armed assailants had shot dead at least 14 personnel of Pakistan's security forces after offloaded them from buses on main highway that connects the country's commercial capital Karachi to strategic Gwadar port in Balochistan province.
On Saturday, Pakistan's foreign minister said the gunmen had come from Iran and that Islamabad shared all information with Tehran about the incident.
Addressing a joint news conference with Pakistani prime minister, aired by state-run PTV news, the Iranian president said they will not allow anyone to harm brotherly relations between Iran and Pakistan.
"In recent days, we witnessed some tension in the border areas where terrorists perpetrated their nefarious acts but we will not allow anyone to harm our good relations with Pakistan," Rouhani said.
"We want to establish links between Chahbhar ports [Iran] and Gwadar, [a strategic port in southwestern Pakistan] to strengthen our commerce relations" Rouhani said.
He said his country is ready to meet the oil and gas, and electricity requirement of Pakistan.
Khan, for his part, said both countries have agreed to enhance cooperation to counter terrorism and to ensure that no country's land would use against each other.
"I felt that the issue of terrorism incidents affect the relations between the two countries and we need to resolve this issue," he added.
Pakistan and Iran have also agreed to cooperate for finding in peaceful settlement of the Afghan conflict, Khan added.
Khan, who arrived in Tehran on his two-day official visit on Sunday is accompanied by a high level delegation.