Pakistan's finance minister announces to step down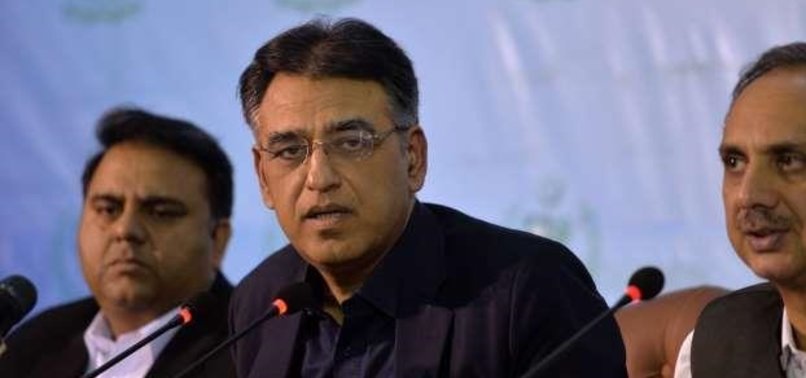 Pakistan's Finance Minister Asad Umar Thursday said he was going to resign, amid growing criticism on his economic policies.
Umar, who has long been under severe criticism from opposition parties for his "poor" economic policies that have resulted in a record inflation and price-hike in recent months, announced the much-expected decision in a Twitter post.
"As part of cabinet reshuffle, PM [prime minister] desired that I take the energy ministry portfolio instead of finance. However, I have obtained his consent not to take any cabinet position. I strongly believe that Imran Khan is the best hope for Pakistan and Insha Allah will make a naya [new] Pakistan", Umar said.
His announcement came at a time when cash-strapped Pakistan is looking for an IMF bailout package to prop up the country's ailing economy, mainly the foreign reserves.
However, it is not clear whether Umar has officially submitted a resignation, and whether it has been accepted.
Shaukat Tareen, a former finance minister, is expected to be appointed as advisor to prime minister on finance, a portfolio equivalent to finance minister, a government source told Anadolu Agency on condition of anonymity due to restrictions on speaking to the media.
Pakistan has recently obtained aid and loan packages to the tune of $14 billion from its longtime allies -- Saudi Arabia, UAE and China -- to solidify its decreasing foreign reserves.