FETO suspect climbs wall of US embassy located in Athens for asylum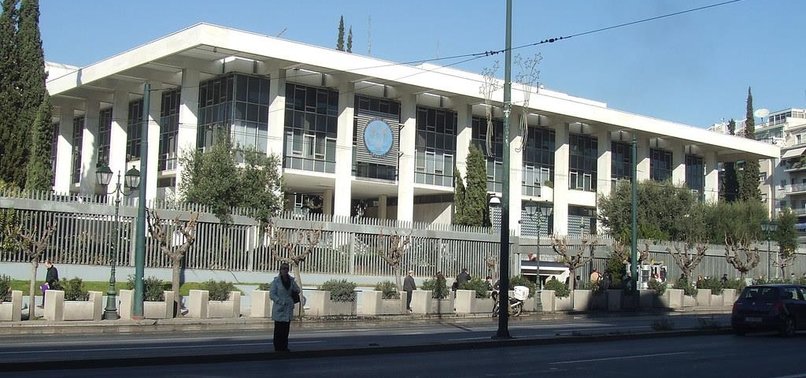 A Turkish citizen, suspected for links to the Fetullah Terrorist Organization (FETO), climbed the wall of the U.S. embassy building in the Greek capital of Athens to seek asylum, Greek media reported on Thursday.
Thirty-five-year-old suspect, whose name was not disclosed, entered the yard of the embassy in the evening hours of Wednesday by climbing over the bars of the building, the reports said.
The suspect arrested by police said that he entered the embassy building in order to renew previously-rejected his request during his testimony, according to the reports.
The FETO suspect, who had entered the embassy building without permission in February as well, had been released after being arrested.
According to the Turkish government, the FETO and its U.S.-based leader Fetullah Gulen orchestrated the defeated coup of July 15, 2016, which left 251 people martyred and nearly 2,200 injured.
Ankara also accuses FETO of being behind a long-running campaign to overthrow the state through the infiltration of Turkish institutions, particularly the military, police, and judiciary.