Haftar obstructing dialogue in Libya: Qatari FM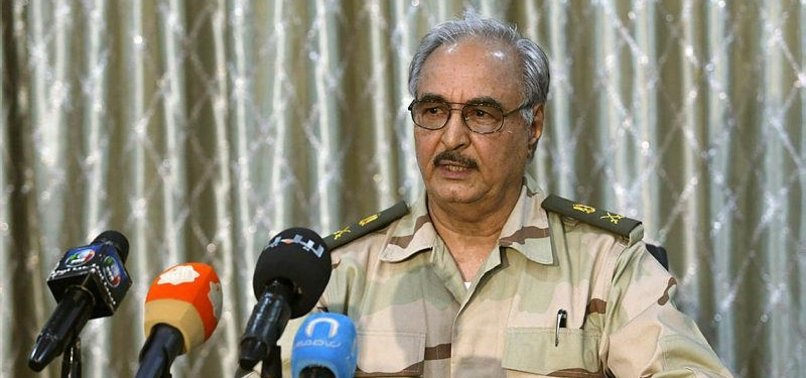 Qatar's foreign minister said Tuesday that practices by East Libya-based commander Khalifa Haftar were obstructing efforts for dialogue in the war-torn country.
"The actions of the militias led by Haftar in Libya are obstructing the international efforts to achieve the Libyan national dialogue," Mohammed bin Abdulrahman bin Jassim Al Thani said on Twitter.
Since April 4, Haftar forces have been seeking to wrestle control of Tripoli as part of a military campaign to capture the Libyan capital from the UN-backed Government of National Accord (GNA).
The GNA announced Monday that at least 76 people, including 24 civilians, had been killed since clashes erupted in the surroundings of capital Tripoli.
A conference had been scheduled for Sunday as part of an international roadmap to tackle the Libyan conflict before being indefinitely postponed.
The top Qatari diplomat called on those involved in the current violence in Libya to be aware of "the seriousness of this military escalation and put the interest of the Libyan people above all."
Since the 2011 ouster of late strongman Muammar Gaddafi, two seats of power have emerged in Libya: one in eastern Libya, and another in Tripoli, which enjoys UN support.