Libya's Haftar recruiting child fighters: Tripoli gov't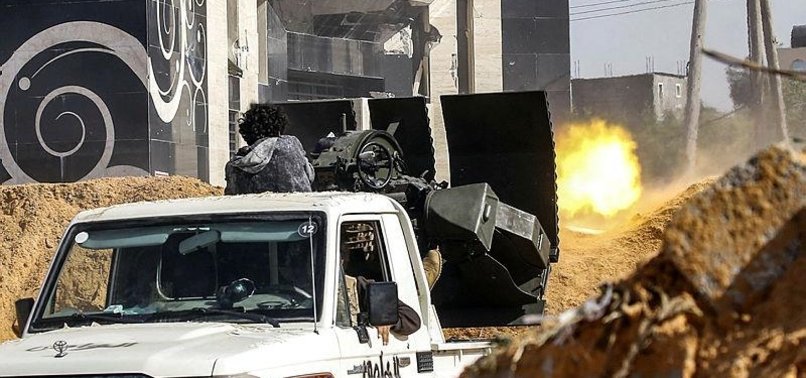 Libya's Tripoli-based government on Wednesday accused forces loyal to Khalifa Haftar, who is affiliated with a rival government based in the country's east, of recruiting child soldiers.
In a Wednesday statement, Interior Minister Fathi Bashagha decried the alleged presence of "minors" fighting within the ranks of Haftar's forces, which since last week have been waging a campaign to capture Tripoli.
Describing the ongoing campaign as "illegal" and "unacceptable", Bashagha called on Haftar's forces to leave the capital and its environs, "or we will have no choice but to confront you with all force and firmness".
In a related development, Foreign Minister Mohamed al-Taher Siala has reportedly lodged a complaint with the UN Security Council in which he, too, accused Haftar's forces of recruiting child soldiers.
Last week, Haftar announced the launch of a campaign to capture Tripoli, where Libya's UN-backed government is headquartered.
By Monday, however, the campaign appeared to have lost momentum, with pro-government forces recapturing two military bases near Tripoli after they were briefly seized by Haftar's forces.
The two sides have since continued to trade blows over three strategic airports located on the capital's outskirts.
Libya has remained beset by turmoil since 2011, when a bloody NATO-backed uprising led to the ouster and death of President Muammar Gaddafi after four decades in power.
Since then, the country's stark political divisions have yielded two rival seats of power: one in eastern Libya, with which Haftar is associated, and another in Tripoli, which enjoys UN support.