India granted 'waivers' under fighter jet deal: report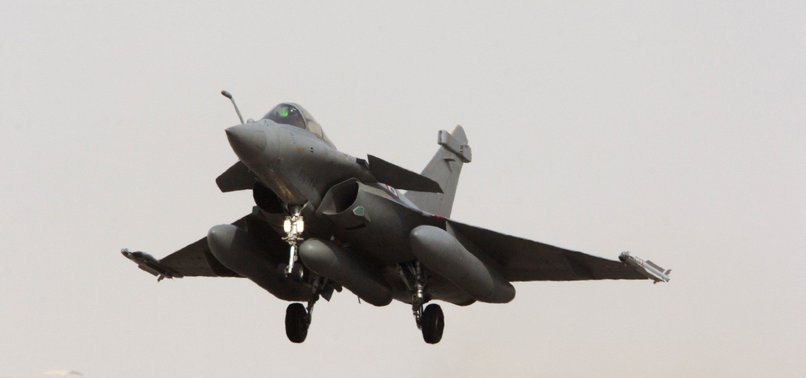 The Indian government gave "exceptional waivers" to two foreign companies under a controversial deal for the procurement of French warplanes, according to a report published Tuesday by a local newspaper.
The Cabinet Committee on Security headed by Prime Minister Narendra Modi gave "exceptional and unprecedented" waivers to French defense major Dassault Aviation and European missile manufacturer MBDA in the offset contracts they signed with the Indian government on Sept. 23, 2016 as part of the €7.87 billion Rafale fighter jet deal, The Hindu said.
"These waivers, granted on August 24, 2016 at the highest level of political decision-making, were exemptions given to the two private companies from having to comply with provisions of the Standard Contract Document of the Defence Procurement Procedure (DPP-2013)," it said.
The provisions for which the two companies were granted waivers were arbitration, access to books of accounts, penalties for use of "undue influence" and agents/agency commission.
"These salient facts which were not disclosed by the government in its submissions to the Supreme Court of India, as well as other aspects of an open-ended and murky set of offset arrangements which were enabled by a major change in offset policy in August 2015, came to light in the final report of the Indian Negotiating Team dated July 21, 2016 to which The Hindu has access."
The Hindu has recently published several articles regarding the deal.
The multi-billion-dollar deal to buy French warplanes has triggered a political controversy in the country with the main opposition Congress Party accusing Prime Minister Modi of making the purchase at a price three times higher than what had been negotiated in 2014, when the Congress Party was in power. It has demanded that Modi be investigated for his "actions" in the deal.
Modi and the Indian government have repeatedly denied the allegations.
Defense analysts and experts say the political controversy over the Rafale deal is impacting India's defense preparedness.
The Indian Defense Ministry also denied the allegations.
"The Offset contract was signed between the Government of India and the Vendors. DPP provisions pertaining to access to books of accounts, arbitration, use of undue influence and agents/agency commission have been included in the offset contracts. The author is deliberately concealing this information from the public to sensationalize the issue," local news daily The Indian Express said, quoting the defense ministry's statement.
The ministry said information published in the newspaper is "incorrect".