EU chief Tusk urges EU leaders to grant May 'flextension'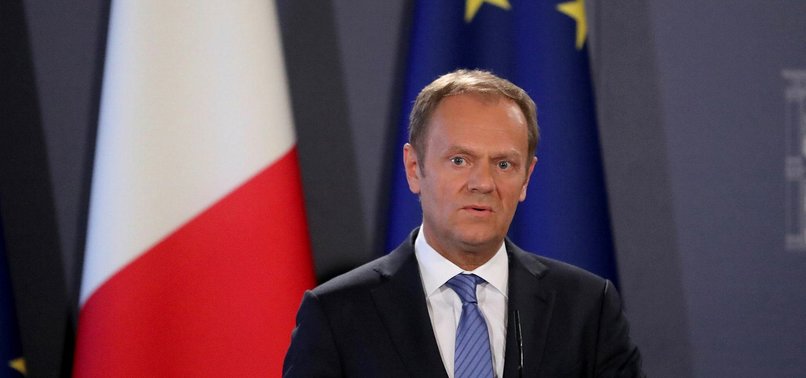 EU Council President Donald Tusk on Tuesday urged the bloc's leaders to allow Britain to delay Brexit for up to a year, as London and Brussels scramble to avoid a chaotic "no deal". Prime Minister Theresa May has asked for Brexit to be postponed to June 30 but Tusk said the evidence of recent months gave "little reason to believe" that divided British lawmakers would ratify the divorce deal by then.
European Council President Donald Tusk is urging European Union leaders to grant the United Kingdom a flexible extension to its departure date from the bloc.
In his invitation to Wednesday's Brussels summit to discuss Prime Minister Theresa May's request for a delay to the U.K.'s scheduled Friday departure from the EU, Tusk says "I believe we should also discuss an alternative, longer extension. One possibility would be a flexible extension, which would last only as long as necessary and no longer than one year."
Tusk says such an extension would have to be conditional to allay fears Britain could stymie EU decision making if it remains a member. He says conditions would include not reopening the withdrawal agreement and the U.K. continuing to sincerely cooperate with the bloc.