UK concerned for woman arrested in Dubai over Facebook posts
WORLD
Agencies and A News
Published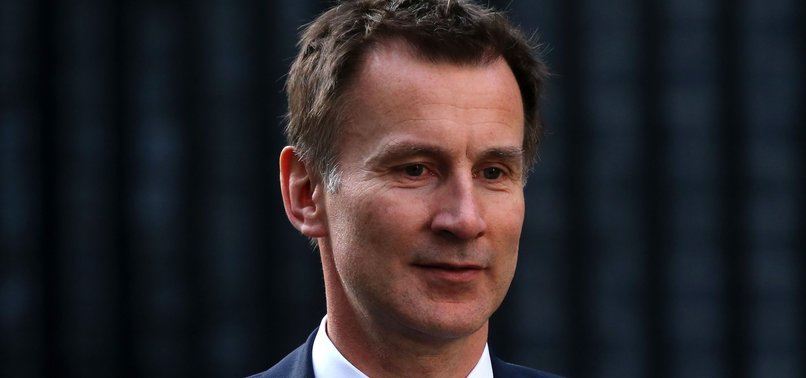 A rights group on Monday urged Dubai's ruler to free a British woman who was arrested in the emirate for a 2016 Facebook post in which she called her Portuguese ex-husband's new wife a horse. Londoner Laleh Shahravesh, 55, and her 14-year-old daughter Paris were arrested last month as they arrived at the airport in Dubai, one of the United Arab Emirates, the Detained in Dubai group said.
Britain's foreign minister says he is "concerned" about a U.K. woman arrested in Dubai for allegedly insulting her ex-husband's new wife on Facebook.
Foreign Secretary Jeremy Hunt said Monday that Laleh Shahravesh "is getting the best possible service" from British diplomats.
The group Detained in Dubai says Shahravesh was arrested at Dubai Airport on March 10 as she arrived for her ex-husband's funeral. Authorities there had received a complaint about Facebook posts that she allegedly made in 2016 calling her ex's new wife a "horse."
"Please assist #FreeLaleh to get home to her daughter," Radha Strling, the group's chief executive, said in a tweet addressed to UAE prime minister and Dubai ruler Sheikh Mohammed bin Rashid Al Maktoum.
"The whole family are in distress and it's heartbreaking to see Paris separated from her mum right after her father's death," Stirling said. "Compassionate intervention is needed."
The Shahraveshes had wanted to visit the grave of the ex-husband, who had recently died of a heart attack.
Both were freed on bail and Paris was allowed to return to Britain while her mother was forced to remain in Dubai, Iranian-born Shahravesh said in a statement via Detained in Dubai.
She said she is scheduled to make a second court appearance on Thursday and faces "a fine I can never pay plus jail."
Shahravesh's critical Facebook post, addressed to her ex-husband in Farsi, included the comment: "You left me for this horse."
The United Arab Emirates has strict laws about what can be posted online.
Detained in Dubai, which helps people who fall foul of the Gulf state's legal system, says Shahravesh faces a maximum sentence of two years in prison and a 50,000-pound ($65,000) fine.