Turkish aid group gives helping hand to flood-hit Iran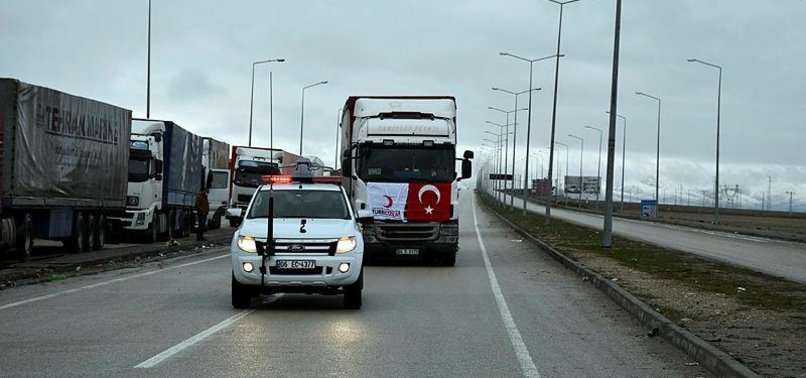 Turkish Red Crescent (Kızılay) sent aid to Iran after it was hit by deadly flooding, the aid organization said on Sunday.
"Our teams departed with five trucks, one disaster response vehicle and one communication vehicle to conduct their operations in the region," Turkish Red Crescent said on Twitter.
The aid includes 320 tents, 500 beds, 100 personal care kits, 1,625 blankets and 60 stoves.
"Turkey always stands with suffering people," Anıl Kocabal, Turkish Red Crescent's head of Iran branch, told Anadolu Agency.
At least 17 people were killed, and scores more injured by flooding on Monday in Iran's south-central city of Shiraz.
Iranian officials announced Wednesday that the floods -- triggered by torrential rains -- caused financial losses of nearly $170 million in five cities.