Yellow vest protests cause $225M in damages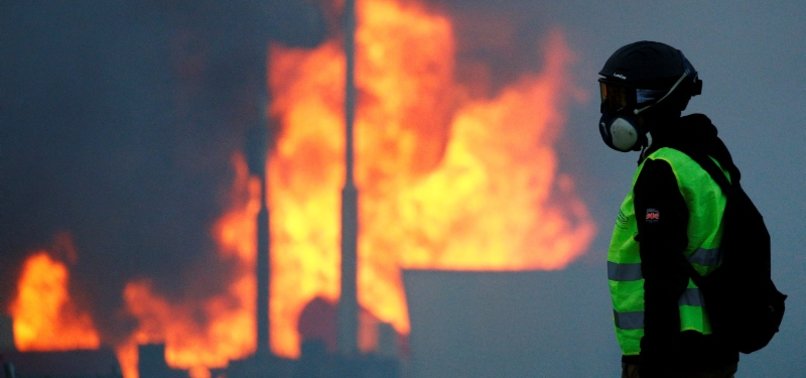 Yellow vest protests have cost €200 million ($225 million) in damages so far, according to figures shared by the French government.
The protests began four months ago as a reaction to rising fuel costs. However, the demonstrations later turned into anti-government riots.
The protesters set fire to 91 stores and restaurants, data showed.
The protests have left 11 people dead and more than 2,000 injured, according to the French government.
Some 8,400 people have been arrested for the protests and 2,000 sentenced to prison.