Palestinian medic killed by Israeli forces in West Bank
WORLD
Agencies and A News
Published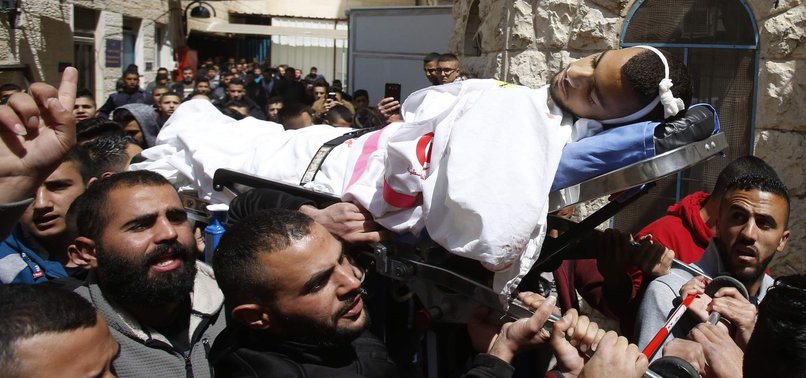 A Palestinian was killed by Israeli forces in the occupied West Bank on Wednesday, the Palestinian health ministry said, adding he was working as a volunteer medic at the time. The health ministry reported Sajid Muzher, 17, was killed after clashes in the Dheisheh refugee camp near Bethlehem in the southern West Bank. He was shot by Israeli forces while working as a volunteer medic, a health ministry spokesman told AFP.
Israeli gunfire martyred one Palestinian and left two others injured in the occupied West Bank on Wednesday, according to a local Palestinian NGO.
"Sajed Muzher, a voluntary Palestinian medic in the Palestinian Red Crescent (PRC), was martyred by Israeli forces," the PRC said in a statement.
"Muzher was transferred to the hospital after an Israeli sniper bullet struck his chest," it added.
"He was later announced dead," the statement said.

In a statement, Palestinian health minister Jawad Awad said the "occupation's killing of a volunteer medic by shooting him in the stomach is a war crime.
Clashes broke out when Israeli forces raided the Dheisheh refugee camp in the Bethlehem province.
Israeli forces used live ammunition, rubber bullets and teargas canisters to disperse the local Palestinian youths.
The two other Palestinian -- who were moderately injured -- were referred to a hospital for treatment.
There was no comment from the Israeli military on the report.
The Israeli army frequently raids cities and villages across the occupied West Bank on the pretext of searching for "wanted" Palestinians.