3 Palestinians injured by Israeli troops in West Bank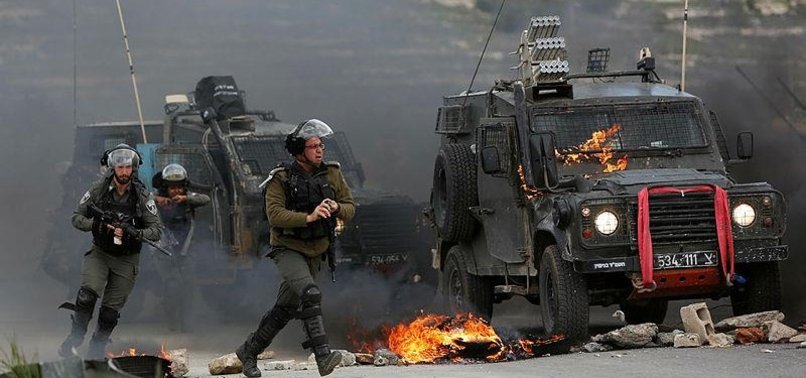 At least three Palestinians were injured Wednesday when Israeli troops forcibly dispersed two separate demonstrations in the occupied West Bank, according to the Palestinian Red Crescent Society (PRCS).
Israeli troops attacked Palestinian protesters near the West Bank cities of Al-Bireh and Ramallah, leaving at least three of the latter injured, the PRCS said in a statement.
Local medical sources told Anadolu Agency that they had treated "dozens" of injured protesters who had suffered the effects of excessive teargas.
Earlier Wednesday, Palestinian students from Ramallah's Birzeit University staged a demonstration near an Israeli military checkpoint north of the city.
Student protesters condemned the arrest on Tuesday of three of their colleagues -- inside the university campus -- by the Israeli authorities.
Israeli troops used teargas and rubber bullets to break up Wednesday's demonstration, sparking a separate confrontation in the nearby city of Al-Bireh, roughly three kilometers northeast of Ramallah.