Barr: Mueller finds no Trump-Russia conspiracy evidence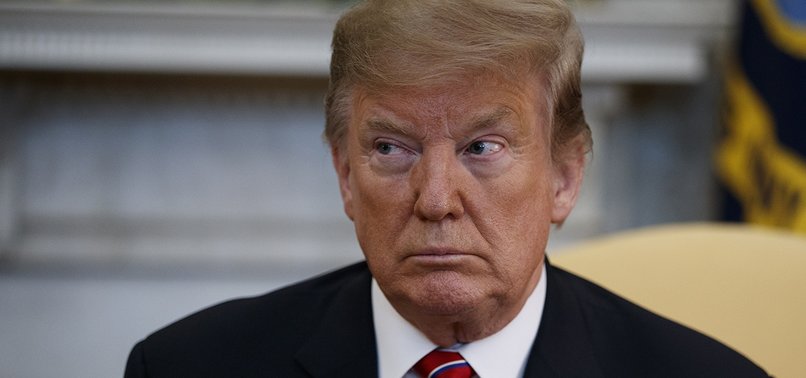 Special Counsel Robert Mueller did not find any evidence that President Donald Trump's campaign conspired with Russia to influence the 2016 election, said Attorney General William Barr in a letter Sunday.
Barr delivered to Congress his principal conclusions of Mueller's nearly two-year investigation into whether the Trump campaign coordinated with the Kremlin to influence the election.
"The Special Counsel did not find that the Trump campaign, or anyone associated with it, conspired or coordinated with the Russian government in these efforts, despite multiple offers from Russian-affiliated individuals to assist the Trump campaign," Barr said in the four page letter.
On Friday, Mueller concluded his report into Russia's attempts to interfere in the 2016 presidential election and possible collusion the Trump campaign conducted with that effort.
On the question of obstruction of justice, the letter states: "While the report does not conclude that the president committed a crime, it also does not exonerate him."
Barr said he and Deputy Attorney General Rod Rosenstein had concluded from the Mueller findings that "the evidence developed during the Special Counsel's investigation is not sufficient to establish that the President committed an obstruction-of-justice offense."
Trump has repeatedly denied collusion with a Russian effort U.S. intelligence agencies determined set out to undercut 2016 Democratic nominee Hillary Clinton's chances of winning the White House.
Mueller has eschewed the public spotlight throughout his investigation, which has during its course resulted in sweeping indictments being handed down to top Trump campaign officials, including former chairman Paul Manafort.
In all, five people with close ties to the campaign have pled guilty to charges brought by Mueller, including Trump's former campaign Paul Manafort; his deputy, Rick Gates; former National Security Advisor Michael Flynn; campaign advisor George Papadopoulos and longtime Trump attorney Michael Cohen.
But no officials tied to Trump have been indicted on charges related to Russian influence efforts.