Turkish VP Oktay calls for joint stance against terror acts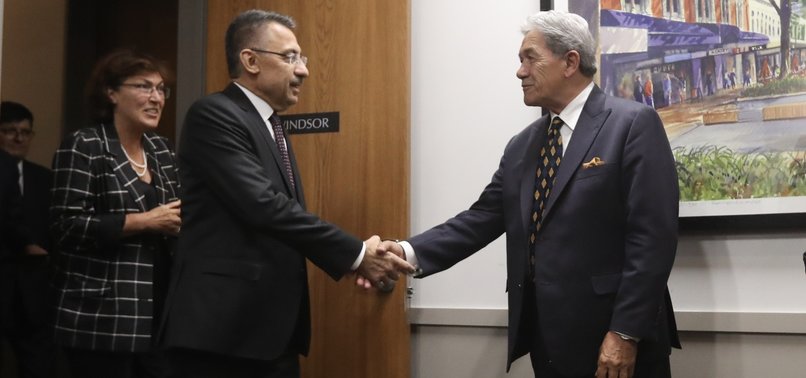 During his official visit to New Zealand with a high-level Turkish delegation to show support to victims of Friday's mosque shootings, Fuat Oktay -- Turkey's vice president -- on Sunday called on world public opion to take a joint stand against terrorism after the deadly attacks carried out by an Australian white supremacist during Friday prayers at two mosques in the city of Christchurch, that left at least 50 worshippers martyred and dozens of others injured.
Turkey's vice president on Sunday called for a joint stance against all terror attacks during his visit to New Zealand, terming the twin attacks which killed at least 50 people a clear "act of terrorism".
Fuat Oktay's remarks came during his meeting with Winston Peters, the deputy prime minister and foreign minister of New Zealand.
Foreign Minister Mevlüt Çavuşoğlu also accompanied him during the gathering which was closed to press.
The Turkish officials conveyed President Recep Tayyip Erdoğan's "deep sorrow" over the recent bloody attacks.
They were informed about the latest condition of the injured Turks and investigation into the attacks.
The Turkish side offered "every kind of support" in the fight against terrorism.
Stating that it was "saddening" to see the rise of far-right sentiment as well as racism and Islamaphobia, they said that it was clear that these extremist approaches encourage terror-prone individuals.
A terrorist opened fire on worshippers during Friday prayers at the Al Noor and Linwood mosques in and around Christchurch, New Zealand's third-largest city.