Turkish man escapes NZ terror attack by seconds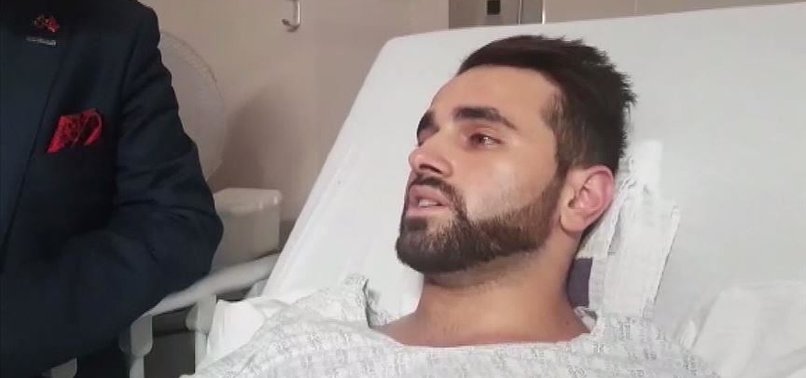 A Turkish national had a near-death experience in Friday's terror attack in New Zealand.
Mustafa Boztaş, who was at the Al Noor mosque in Christchurch during the terror attack, told Anadolu Agency on Sunday that he was shot in his leg by the terrorist but managed to escape through the mosque's window.
Currently being treated in a hospital, Boztaş said that he rushed toward the window when the gunfire stopped.
He recalled that the worshippers were trying to find a way out of the mosque when they figured out this was a terror attack.
"Everyone started running and screaming," Boztaş said.
"The terrorist opened fire at us...Then he left," he said.
The gunfire stopped for a while, he recalls, guessing that perhaps the terrorist was trying to reload his rifle.
"When the gunfire stopped, I put my head up as no one was there. I broke the window with my hand and escaped," he said.
He survived by seconds, he says, as the terrorist's camera captured him leaving.
Boztaş added that outside the mosque he saw a young person on the ground.
"I did a cardiac massage. I tried to save him but unfortunately he had already passed away, so I closed his eyes and heard more shots being fired, so I ran," he said.
At least 50 people were killed as a terrorist named Brenton Harrison Tarrant opened fire on worshippers during Friday's prayers at the Al Noor and Linwood mosques in Christchurch, the third-largest city of New Zealand.
The massacre was streamed live on social media.
Three Turks are among the wounded in the terror attacks, according to Turkish President Recep Tayyip Erdogan on Saturday.