New Zealanders remember victims of mosque attacks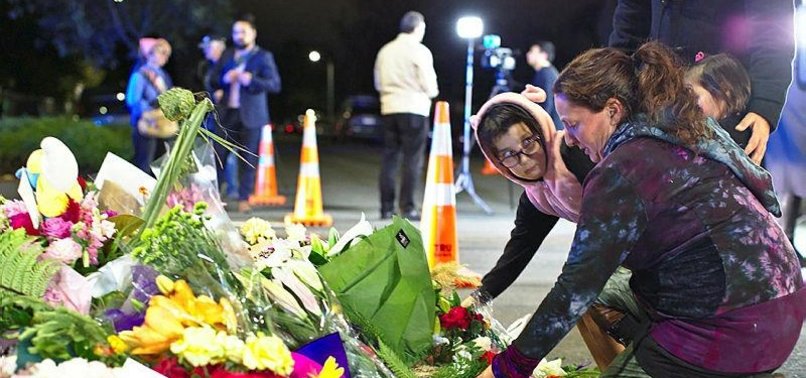 Hundreds of people commemorated the victims of Friday's twin terrorist attacks on mosques in Christchurch, a city on the east coast of New Zealand.
At least 49 people were killed when a gunman opened fire on worshippers during Friday prayers at the Al Noor and Linwood mosques.
Emotional scenes were witnessed at the ceremony on Saturday held near Al Noor and Linwood Mosque where the mass shooting took place.
Placards raised by demonstrators read "This is not New Zealand" and "We will win against racism and terror".
Some locals placed flowers to commemorate the victims at the streets leading to the mosques.
"It was incredibly emotional," Catherine Bigleman, a demonstrator, told Anadolu Agency. "Christchurch has experienced so many tragedies within 10 years; earthquakes, fires... but this is definitely the most painful [one]."
"It is nice to come here to see the support of the community," she added.
Security has been beefed up in the city with roads leading to the mosques closed to traffic and guarded by police.
The accused terrorist, 28-year-old Brenton Harrison Tarrant, will remain in custody until April 5, a court in New Zealand decided on Saturday.