Alumni from Turkish universities meet in Ethiopia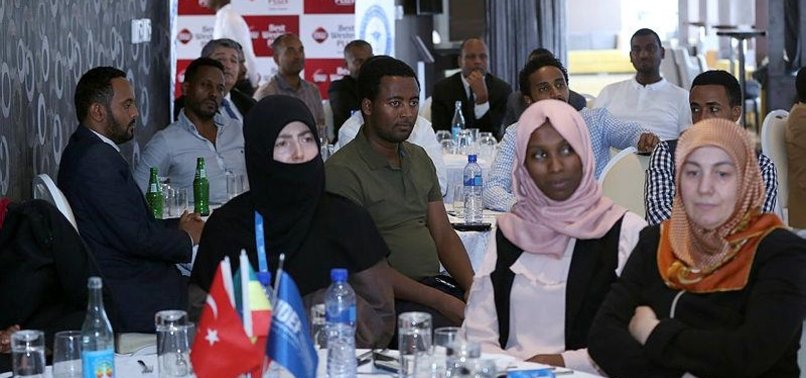 Dozens of Ethiopian alumni from Turkish universities came together on Saturday for an event in capital Addis Ababa.
The 12th International Student Gathering by the Federation of International Student Associations (UDEF) was attended by Turkish representatives.
Speaking at the event, Fennan Muhammad, chairman of the Turkish Graduates Development and Charity Association, said: "The alumni who returned to their homeland after completing their graduate studies in various Turkish higher learning institutes have been active in bringing the people of Turkey and Ethiopia closer together.
"We serve as a bridge. We are telling Ethiopians about realities of our second home that is Turkey with a view to promoting ties between the two countries."
Veysel Başar, a UDEF representative, said: "We are putting in effort to make the world liveable and foster peace and tranquility."
Another UDEF representative, Mehmet Çelik, said that they were learning many things from foreign students and these students have been promoting Turkish culture.
The graduates and Turkish representatives on the occasion exchanged views on how to enhance promotional as well as development and charity works in Ethiopia.
UDEF founded in 2012 by 11 associations of alumni of Turkey universities currently operates 56 offices in Turkey and more than a dozen abroad.