Rights groups call on US to seek justice for Khashoggi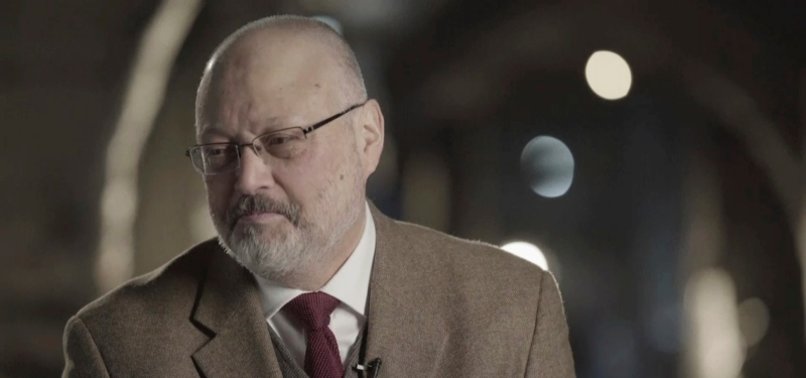 A coalition of human rights and media freedom organizations urged members of Congress and the Trump administration Thursday to take immediate action to determine who killed journalist Jamal Khashoggi.
Eleven groups led by Human Rights First sent a letter to the House Foreign Affairs Committee saying the leaders of the committee should hold hearings and issue subpoenas to force President Donald Trump to release more information on the killing.
"The American people have a right to know that their government supports foreign actors who order the pre-meditated murder of journalists and dissidents," they said in the letter.
Last month, the Trump administration rejected a deadline to report to congressional leaders on who the U.S. government assessed is responsible for Khashoggi's murder.
Trump declined to make the determination even though reports indicate that the CIA concluded with "high confidence" that Saudi Crown Prince Mohammed bin Salman was likely responsible.
Khashoggi, a columnist for The Washington Post, was killed shortly after he entered the Saudi consulate in Istanbul on Oct. 2. Saudi Arabia initially denied any knowledge of his whereabouts, claiming he left the diplomatic facility in good health the same day he went missing.
But following a rising number of contradictions in its narrative, Riyadh sought to blame the journalist's death on a botched rendition operation being carried out by rogue agents.
That explanation fell flat for many, including many in Congress, who insist Khashoggi's high-profile murder could not have been carried out without bin Salman's blessing.
Earlier this week, the State Department's said in its annual report on human rights that the journalist was killed by "government agents" but steered clear of placing any blame on the crown prince.
Among the organizations calling for action were the Committee to Protect Journalists, Freedom House, Human Rights Watch, the Open Society Justice Initiative, PEN America, the Project on Middle East Democracy and Reporters Without Borders.
"For Mr. Khashoggi's sake, and for the sake of human rights defenders the world over, Congress cannot allow this misguided belief to stand. Because the Trump administration will not defend the rights of the persecuted to speak without fear of assassination, Congress must," the letter said.