Pompeo says U.S. hopes to continue talks with North Korea
WORLD
Agencies and A News
Published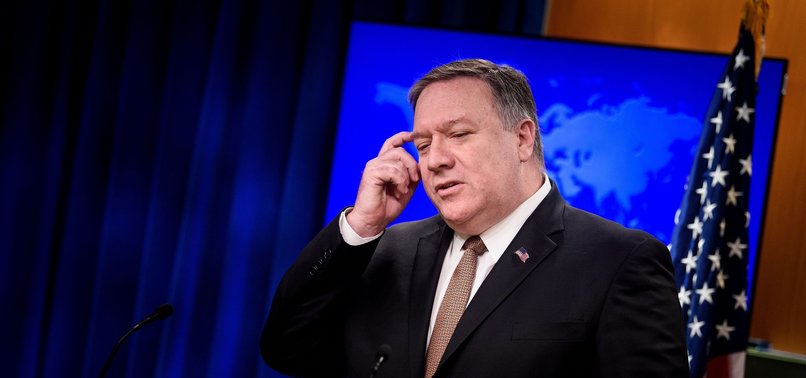 US Secretary of State Mike Pompeo voiced hopes Friday that nuclear disarmament negotiations with North Korea would continue following reports that Pyongyang is considering suspending the talks. "We are hopeful that we can continue to hold this conversation," he said.
The United States is hopeful that it can continue to hold denuclearization talks with North Korea, U.S. Secretary of State Mike Pompeo said on Friday.
Pompeo, speaking at a news conference, also said he had every expectation that North Korean leader Kim Jong Un would live up to his commitment not to resume nuclear and missile testing.

Russian news agency TASS reported earlier that the North's vice foreign minister Choe Son Hui rejected yielding to "US demands in any form," after the Hanoi summit between leader Kim Jong Un and President Donald Trump ended without agreement.

U.S. TO IMPOSE VISA RESTRICTIONS OVER ICC ACTIONS
The United States will impose visa restrictions on people responsible for any International Criminal Court probe, a move aimed at preventing actions against U.S. and allies in Afghanistan, Secretary of State Mike Pompeo said on Friday.
"I'm announcing a policy of U.S. visa restrictions on those individuals directly responsible for any ICC investigation of U.S. personnel," Pompeo said at a news conference in Washington.