Immigrants bear brunt of New Zealand mosque shootings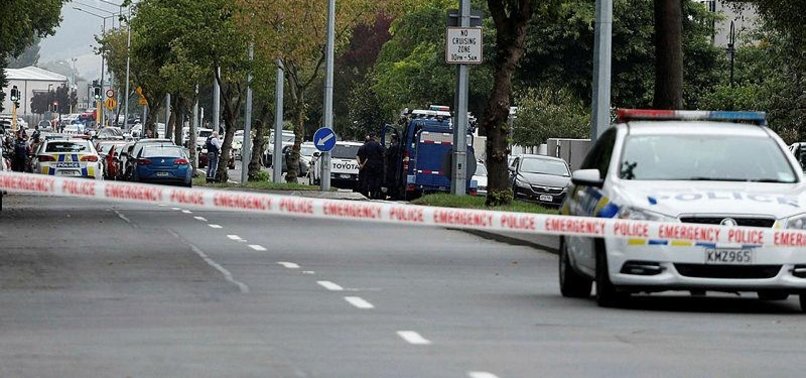 Diplomatic missions and officials are trying to collect details of their citizens feared dead or injured in New Zealand's mass shootings at two mosques.
Gunmen on Friday opened fire during Friday prayers at the Al Noor and Linwood mosques in Christchurch, a city on the east coast of New Zealand.
At least 49 people have been killed in the attack that was streamed live on social media, but footage has since been removed.
Sanvij Kohli, the Indian high commissioner in New Zealand, said in a tweet that nine citizens of Indian-origin went missing after the attack, but an official confirmation is awaited.
Pakistan's Foreign Ministry spokesman Muhammad Faisal said in a tweet that four Pakistani were injured in the attack and five are still missing.
Indonesian Foreign Minister Retno Marsudi said there were six Indonesian citizens in the Al Noor Mosque at the time.
He said they were trying to find out more about three other Indonesian citizens who could not be contacted.
Afghan Ambassador to New Zealand, Australia and Fiji, Wahidullah Waissi confirmed that one Afghan origin man was also shot by the gunmen and three others were injured.
"I am receiving terrible news out of Christchurch mosques' shootings. My thoughts are with the family of an Afghan origin who's been shot and killed at this heinous incident and with three other Afghans who are injured. Watching this closely as the situation is still unfolding," he wrote on Twitter.
Anwar Ibrahim, Malaysia's prime minister-in-waiting, said one Malaysian had been wounded in the attack.
Bangladesh's High Commission to Australia said in a statement that at least three Bangladeshi expatriates died and four others were critically injured in the gun attack.
Bangladesh does not have any embassy in New Zealand as Dhaka's High Commissioner in Canberra is concurrently accredited to the neigboring country.
The Bangladesh Cricket Team, which had a near-death experience when they arrived at the mosque for Friday prayers, will return home on Saturday.
Three Somalis have been killed in the attack, state media reported.