Romania 'strongly' backs Turkey's EU membership: Envoy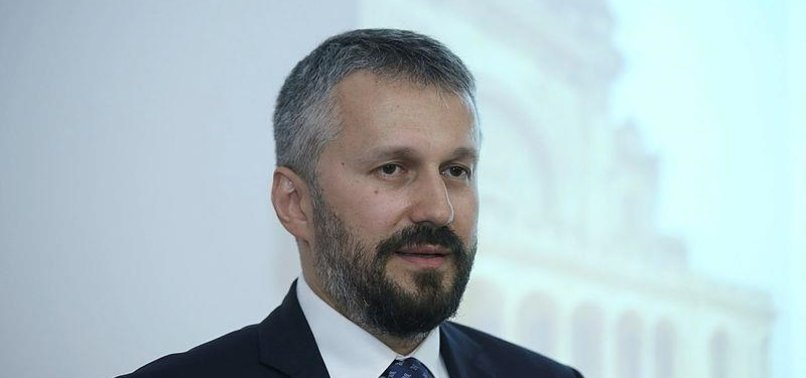 Romania "openly and strongly" supports Turkey's accession process to the EU, Romanian Ambassador to Turkey Gabriel Sopanda said on Wednesday.
Speaking at a diplomacy and peace seminar at TOBB University of Economics and Technology in the capital Ankara, Sopanda noted that Turkish officials were invited several times to attend both formal and informal meetings in Bucharest since January.
"We supported the process with Turkey and specifically mention that on our papers," he said, adding: "We are saying this publicly and loudly from the beginning of our [term] presidency."
At the beginning of this year, Romania took over the term presidency of the Council of the European Union.
Turning to the scheduled vote in the European Parliament on Turkey's progress report, Sopanda said the vote follows the "political division" within Europe.
"It's not a vote that will be compulsory to be followed by the member states or the institutions," he added.
Later in the day, the European Parliament voted to formally suspend the accession negotiations with Turkey.
Sopanda stressed that there is no change in Romania's position regarding Turkey.
Turkey applied for membership in the European Economic Community (a precursor to the EU) in 1987.
The country became eligible for EU membership in 1997 and accession talks began in 2005.