Venezuelan opposition leader Guaido may face jail due to travel ban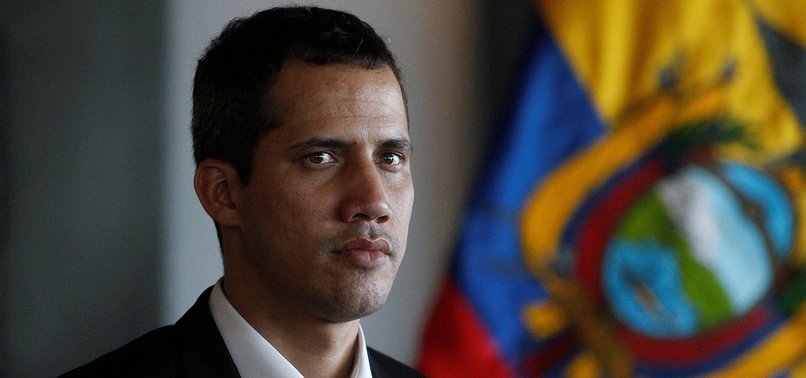 Venezuela's opposition leader Juan Guaido announced Sunday he would be returning home soon, where he may get arrested because of a travel ban on him.
Guaido left Venezuela on Feb. 23 for trying to force through convoys of U.S. aid from Colombia into Venezuela, despite the travel ban he has since Jan. 30.
"I call on the Venezuelan people to concentrate, throughout the country, tomorrow at 11:00 a.m. [1500 GMT]," tweeted Guaido on Sunday, reminding his return to the country once again.
He asked from the Venezuelans to be "very attentive on social media" to follow his announcement, which he will make next Monday and Tuesday.
Guaido paid visits to Brazil, Paraguay, Argentina after he proceeded to Colombia.
On Feb. 22, Venezuela closed the border with Colombia, cutting diplomatic ties with its neighbor, with President Nicolas Maduro saying the country did not need aid being sent by the U.S. and its allies.
At least four people were killed and 200 others injured the following day during anti-government protests in Venezuela. Fifty-one people were also arrested as they clashed with security forces at the Colombian border.
Venezuela has been rocked by protests since Jan. 10, when Maduro was sworn in for a second term following a vote boycotted by the opposition.
Tensions escalated when Guaido, who heads Venezuela's National Assembly, declared himself acting president on Jan. 23, a move which was supported by the U.S. and many European and Latin American countries.
Turkey, Russia, Iran, Cuba, China and Bolivia reiterated their support for Maduro, who vowed to cut all diplomatic and political ties with the U.S. Maduro insists he is a victim of a U.S.-orchestrated coup amid spiraling economic and humanitarian crises in the country.
U.S. President Donald Trump pointed to military intervention as a possibility among a number of choices he could use to help resolve the crisis.
Venezuela is experiencing widespread shortages of food and medicine and has the highest inflation rate in the world, according to the International Monetary Fund.