Turkish charity sends aid convoy to Idlib, Syria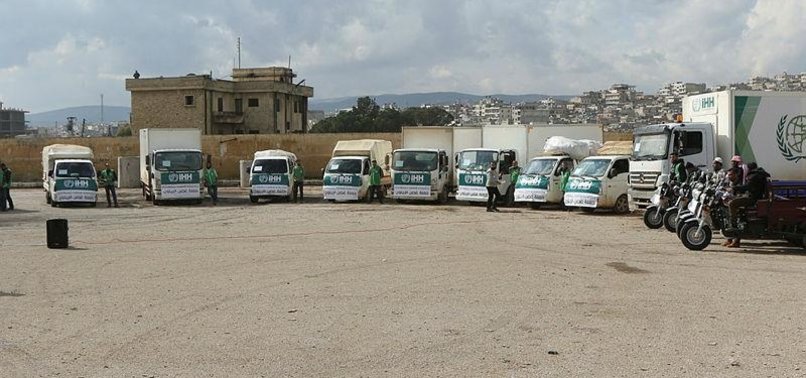 An Istanbul-based aid agency on Sunday dispatched aid packages for 500 families in Idlib, northwestern Syria.

Turkey's Humanitarian Relief Foundation (IHH) prepared aid packages for people in the district center of Han Sheyhun, said Yusuf Islam Yeşil, IHH's field supervisor in Syria.

The packages in the aid convoy included food, personal care items, and baby care kits, Yeşil told reporters.

He also said that the agency is working to meet the needs of civilians in the region, especially orphans, widows, and needy families.

In Idlib, some 100 civilians have been killed and more than 300 injured by regime forces since the beginning of the year.

The IHH has been carrying out aid projects in war-torn Syria since the country's devastating conflict began in 2011, when the Bashar al-Assad regime cracked down on demonstrators with unexpected ferocity.

Since Afrin's liberation in March 2018 by Turkey's Operation Olive Branch, the aid agency has distributed hot meals to an estimated one million Syrians.

In January 2018, Turkey launched the operation with the stated aim of purging Afrin of YPG/PKK and Daesh terrorists.

In its 30-year terrorist campaign, the PKK -- recognized as a terror group by the U.S., EU, and Turkey -- has taken some 40,000 lives, including women and children. The YPG is its Syrian branch.