Presidential aide Kalın receives US envoy for Afghanistan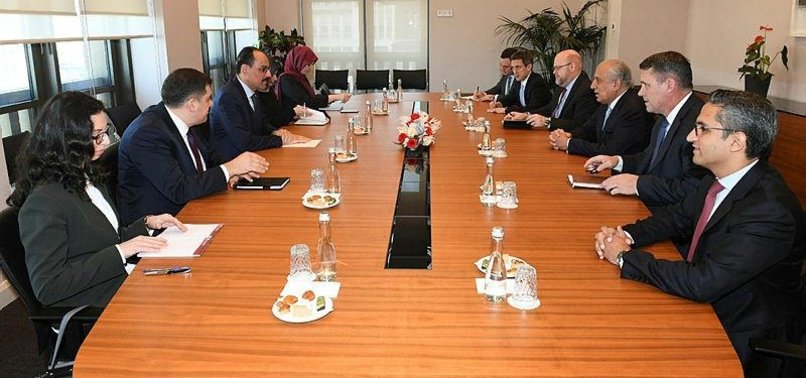 Turkish presidential aide Ibrahim Kalın received Thursday the U.S. special envoy for Afghanistan, according to a presidential source.
Kalın and Zamay Khalilzad discussed the ongoing negotiation process and latest developments in Afghanistan, solidarity and political stability during the meeting, the source said on condition of anonymity due to restrictions on speaking to media.
The two highlighted the importance of deep-rooted historical and cultural ties, friendship and brotherhood between Turkey and Afghanistan in providing lasting peace and sustainable stability and security environment in Afghanistan.
Turkey's role and efforts in Afghanistan's national peace process and reestablishing stability were also discussed.