Spain's parliament rejects 2019 budget of PM Sanchez, paving way for early elections
WORLD
Compiled from wire services
Published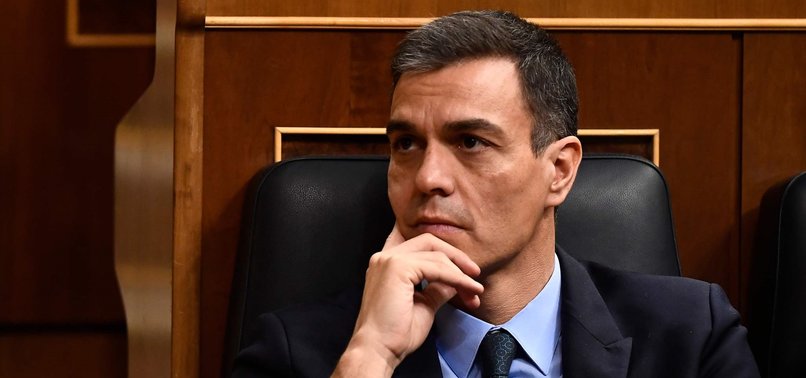 The Spanish Parliament rejected the Socialist's 2019 budget proposal on Wednesday, Prime Minister Pedro Sanchez's first major legislative defeat and raising the chances the government will call a snap general election.
Spain's lower house has rejected the ruling Socialist government's 2019 spending proposal, paving the way for the possible calling of early elections by Prime Minister Pedro Sanchez.
Catalan separatist lawmakers joined Spain's center-right and conservative opposition parties in voting against Sanchez's budget plan, making it his first major legislative defeat since coming to power in June.
The six blanket objections put forward by various parties received the backing of 191 lawmakers in the 350-seat Congress of Deputies, meaning the government would in theory have to re-examine its budget and present a new, revised version.
In the current context, though, with Sanchez left with so little parliamentary support, analysts predict he will call early general elections.
"Legally he is not obliged to do so," said Antonio Barroso, deputy research director at the Teneo Intelligence analysis group.
"But politically, the question is whether the government would be justified (in not calling polls)."
Sanchez became prime minister last year when the Catalans joined the anti-austerity Podemos and other smaller parties in backing a no-confidence vote against his conservative predecessor, Mariano Rajoy. He came to power in June thanks in part to the support of 17 Catalan lawmakers in the national parliament and heads up a minority government.
But at a time when pro-secession leaders are on trial for their role in a 2017 attempt to break Catalonia from Spain, these lawmakers last week filed amendments to block the budget.
On Friday, negotiations that Madrid had started with pro-independence parties to try and ease the secession crisis broke down, angering separatists.
"If the socialist party maintains its position, we will vote in favor of the amendments," Catalan regional president Quim Torra, in Madrid to attend the trial, threatened on Tuesday, speaking in the name of separatist parties.
The Catalan parties had refused to back Sanchez's national spending plan unless the government opened the door to negotiations on the northeastern region's self-determination issue. The government has said the country's Constitution doesn't allow that.