NATO chief welcomes US, Turkey cooperation in N. Syria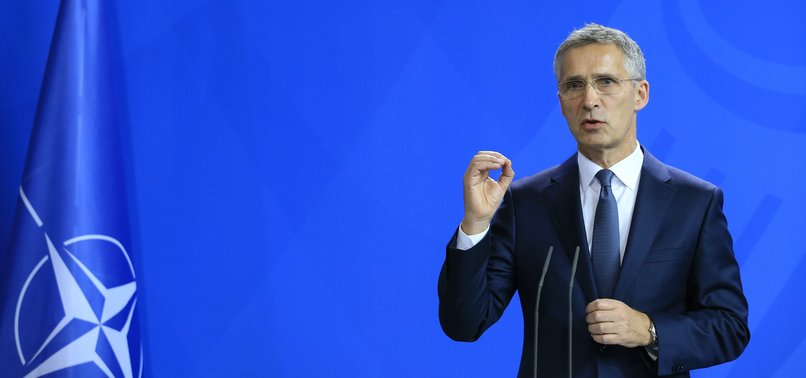 NATO Secretary-General Jens Stoltenberg on Tuesday welcomed the cooperation between Turkey and the U.S. in northern Syria.
Stoltenberg's remarks came in a news conference ahead of NATO defense ministers meeting slated for Feb. 13-14 in Brussels headquarters.
Turkey was a "significant ally" combatting terrorism, said Stoltenberg, adding: "I welcome the coordination between Turkey and the U.S. in northern Syria," he said.
Referring to Ankara and Washington, "When they meet at NATO gatherings, they sit down and address how to better coordinate efforts in northern Syria and I also expect this to happen this time," he said.
Stoltenberg reiterated support for Washington's decision to unilaterally withdraw from Intermediate-Range Nuclear Forces (INF) treaty, and accused Moscow of violating the agreement.
It is a last chance for Russia before the U.S. withdraw from the treaty by six months, NATO chief warned.
The two-day ministerial meeting will discuss measures to be taken against Russia, he added.
Meanwhile, Macedonia -- who signed a protocol for its accession to the military pact early February -- will be represented by Defense Minister Radmila Sekerinska.
The two-day meeting will address the Intermediate-Range Nuclear Forces (INF) Treaty, NATO's defense and deterrence posture, NATO's missions and operations, and European cooperation on defense.